This is an archived article and the information in the article may be outdated. Please look at the time stamp on the story to see when it was last updated.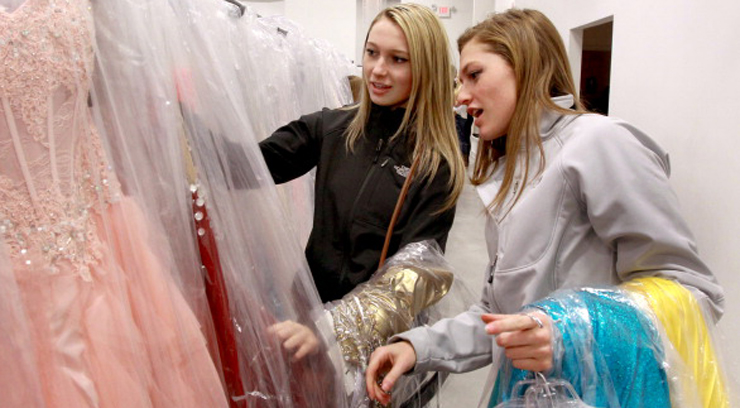 LEE'S SUMMIT, Mo. — A Lee's Summit church is giving away free prom dresses to girls at its 11th annual prom boutique.
Woods Chapel United Method Church will host a five day event that will give away free prom dresses to high school girls who cannot afford to go out and buy one.
The prom boutique will feature more than 3,000 new or gently used dresses. The dresses will range in size from 0 to 32.
"We have a huge selection of beautiful dresses in all sizes, styles, and colors," Fern Truschke Stuart, Chair of the Prom Boutique committee said in a press release.  "Last year, we gave away more than 2,400 dresses to girls representing more than 130 different area high schools. We hope to increase that number this year."
The church also said that it will provide basic alterations on site to make sure each girl's dress fits properly.
More than 2,000 girls are expected to attend this year's event.
The 11th Annual Prom Boutique will be held at Woods Chapel Church March 17 through March 21:
Tues., March 17 from 3 p.m. to 7 p.m.
Wed.,, March 18 from 3 p.m. to 7 p.m.
Thurs., March 19 from 3 p.m. to 7 p.m.
Fri., March 20 from 3 p.m. to 7 p.m.
Sat., March 21 from 9 a.m. to 2 p.m.
Watch the story in the video player below to see the racks of dresses and shoes volunteers are getting ready for this year's girls.