This is an archived article and the information in the article may be outdated. Please look at the time stamp on the story to see when it was last updated.
LEE'S SUMMIT, Mo. – A metro woman is speaking publicly about her daughter's murder for the first time since police say two eighth-grade boys killed her in November 2015.
The one constant since Tanya Chamberlain's death is the steady march of the seconds. The time has now stretched into almost three years.
"I don't celebrate Halloween. I didn't do too much of it before, but now it's just a thorn in my side," her mother Genia Fetters said.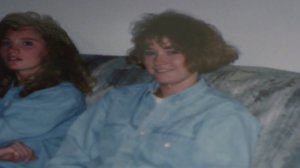 Fetters said her daughter kissed her for the last time before going to see some friends at about 10 p.m. that Halloween night.
"They played games and stuff at their house. She was leaving from there," she said.
On the way home, Tanya stopped at a car wash at about 1 a.m.  It was late, but Fetters said her daughter had multiple sclerosis and avoided doing anything during the day when the sun was out.
"She was a clean freak. That's why she was there. She cleaned her car twice a week whether it needed it or not," Fetters said.
The Lee's Summit mother said that's when two teenage boys jumped her daughter, pushed her into her own passenger seat and took off driving without headlights, which is why they got pulled over.
"They pulled up in a yard there off Langsford, and they took off running," Fetters said. "When the police officers went back to check the car, that's when they found my daughter."
Chamberlain had been stabbed to death.
Fetters hasn't been able to walk down to her own basement since her daughter's death. That's where Chamberlain lived.
The trial for the accused teens is set to start Monday. Fetters is hoping for justice for her daughter.
"I'm hoping everything turns out for the best for me and my family and everyone that stood behind me 100 percent to get through it," she said.
FOX4 will provide updates next week of the trial.