This is an archived article and the information in the article may be outdated. Please look at the time stamp on the story to see when it was last updated.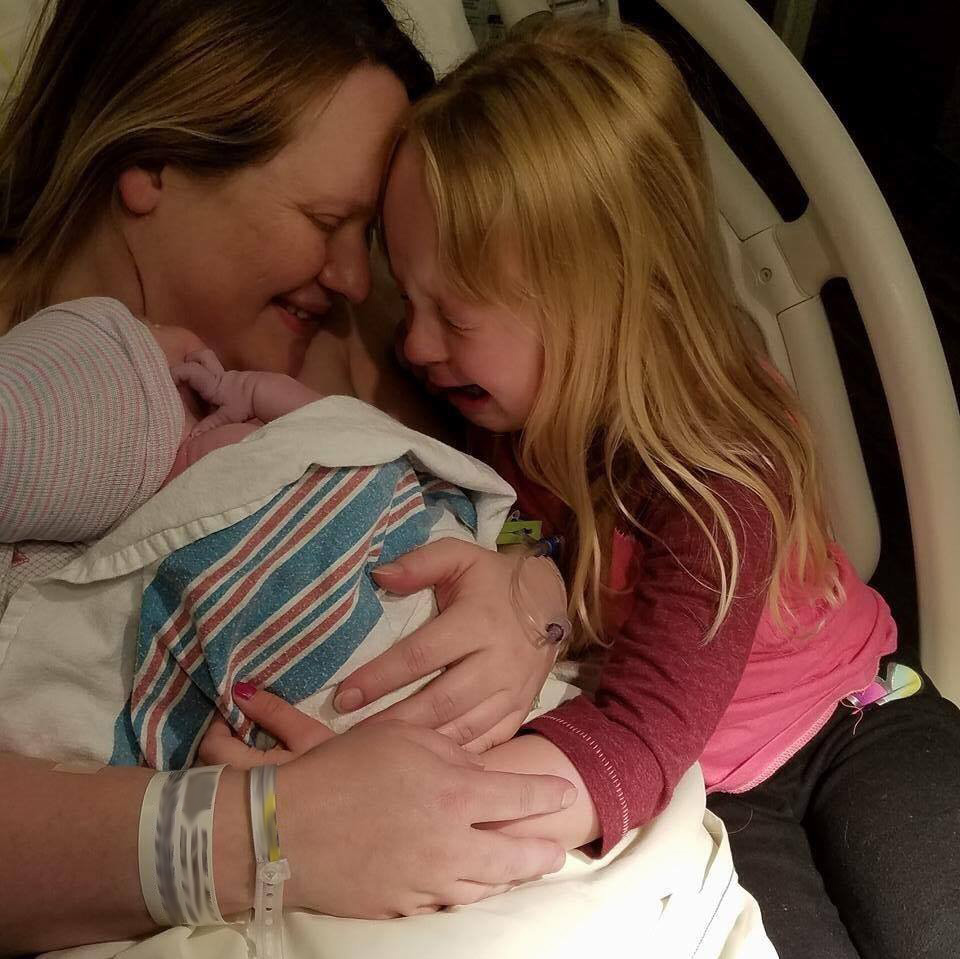 LIBERTY, Mo. — Meeting a new family member can be emotional, especially when you're five and the new family member is your little sister.
Josh Askren and his wife Samantha welcomed baby Ellie Austyn to the world over the weekend.
Big sister Morgan got to meet the new addition on Sunday, and her father captured a photo that says it all.
"Pure joy," were the words Josh used to describe the moment.
Josh says Morgan loves holding her new sister.
"She gets really sad when she can't be around her little sister," Josh said. "She cried every time we left the hospital to go home while mom and baby had to stay. She is attached to the baby at home."
Josh says if baby Ellie starts crying while in her bassinet, Morgan will put her hand on her and comfort her.
According to dad, Morgan initially wanted a brother and was a little disappointed when the family found out they were having another girl.
"But that was so short lived," Josh said. "Now she is completely in love with having a little sister."