This is an archived article and the information in the article may be outdated. Please look at the time stamp on the story to see when it was last updated.
KANSAS CITY, Mo. — A lightning strike killed a construction worker and injured another Thursday as they were working on the roof of a Kansas City home.
It was tough to watch, crews said. Saul Mendoza is still shaken up after he watched it all unfold.
"We were working on the house. We went up and heard from afar, like 4 miles away, was something like lightning," he said.
Over the phone, Mendoza described what happened Thursday afternoon as he and the rest of a construction crew worked on a KCMO house.
He said lightning seemed to come out of nowhere and hit Leonel Sanchez.
"We only saw where (it) hit him in the back and launched him back, and we ran cause we didn't know what to do. We thought another one would hit," Mendoza said.
Sanchez fell off the roof and landed on the porch below.
"You could see his shoe torn up where it went through, but then he didn't have a pulse. And we tried to revive him, but it wouldn't work," Mendoza said. "We didn`t know what to really do. We didn`t even know if we should turn him over cause his face was still bloody."
The power from the strike knocked another co-worker from the roof. He survived the fall and is already out of the hospital.
Mendoza said they called for an ambulance, and firefighters were the first to show up to try to revive Sanchez — but it was too late.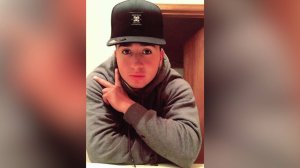 "We returned to our friend to check on him and no response, and you can see on his shirt where he was struck. He was hit in the back and saw where it released from one of his feet," Mendoza said.
The homeowner's son said his mother was the only one home when it happened. He said she ran outside after hearing a loud noise.
"This is a pretty bad situation, couldn`t have gotten any worse than this," said Saurin Patel, who lives at the home with his parents.
Firefighters said the lightning strike also started a fire in the home's insulation. They were able to quickly put out the flames.
FOX4 reached out to the family of the man who died, but they live in Mexico and Texas. We're told a lot of these workers don't have a lot of family in the area and considered each other to be their brothers.