This is an archived article and the information in the article may be outdated. Please look at the time stamp on the story to see when it was last updated.
[protected-iframe id="8d24435a1d514a9aa9493e9382fb2dca-28016812-28179042″ info="http://klas.images.worldnow.com/interface/js/WNVideo.js?rnd=734007;hostDomain=www.8newsnow.com;playerWidth=630;playerHeight=355;isShowIcon=true;clipId=11084997;flvUri=;partnerclipid=;adTag=News;advertisingZone=;enableAds=true;landingPage=;islandingPageoverride=false;playerType=STANDARD_EMBEDDEDscript;controlsType=overlay" ]
LINN COUNTY, Oregon — A telemarketer in Las Vegas, calling a potential customer in Oregon followed her gut instinct and likely saved a woman's life.
Tina Garcia, telemarketing supervisor at the call center, told KLAS-TV that no one said hello but they heard screaming and the sounds of punching coming through the phone when they called an Oregon woman.
"There was just a horrible whimper," Garcia told KLAS.
Although about 900 miles away, the call center quickly called police and stayed on the line until officers arrived.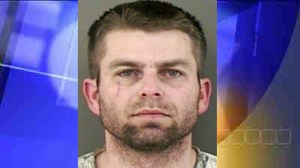 A man was arrested. KLAS reports he was holding onto the victim as she was gasping for air.
The woman said the phone was in her back pocket.