This is an archived article and the information in the article may be outdated. Please look at the time stamp on the story to see when it was last updated.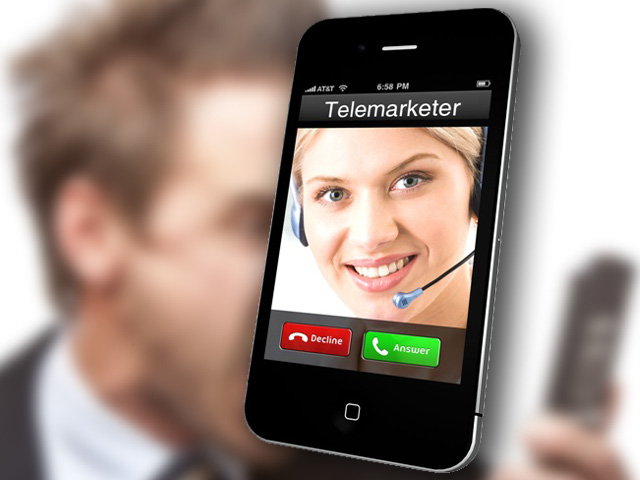 WASHINGTON – One reporter became rather perplexed after he received a bizarre phone call from someone trying to sell him insurance. The man who picked up that call was TIME Washington Bureau Chief, Michael Scherer.
The telemarketer, who identified themselves as Samantha West, sounded human to him at first. But as a few moments passed with awkward pauses and delayed responses, Scherer began speculating that the caller was part of an automated system.
At that point he directly asked her if she was a robot. Her response? She politely laughed and told Scherer that she was in fact a real person. He found this puzzling so he tried asking her several other questions, many of which she had appropriate but delayed responses to, others she said she did not understand or ignored and complained of a bad connection.
Listen to some of the calls here:
[soundcloud url="https://api.soundcloud.com/tracks/124051764″ params="color=ff6600&auto_play=false&show_artwork=true" width="100%" height="166″ iframe="true" /]
[soundcloud url="https://api.soundcloud.com/tracks/124048927″ params="color=ff6600&auto_play=false&show_artwork=true" width="100%" height="166″ iframe="true" /]
Scherer decided to share his experience with his co-workers, who then joined him in calling Samantha West's number back several times over the course of an hour. The calls yielded similar results usually concluding with the presumed woman steering callers back to her pitch on available healthcare.
Reporters made recordings of the unnatural sounding conversations, and also searched her phone number, which showed up in several online blogs. One of the reporters who decided to answer the telemarketer's questions was eventually transferred to a real-life person. This person gave reporters a website address to premierhealthagency.com, which is a company out of Ft. Lauderdale, Florida, who he said was responsible for making the calls.
When TIME reporters called Premier Health Plans Inc. a little while later, an actual human, who gave his name as Bruce Martin, answered the phone. Martin said he was unfamiliar with Samantha West and questioned whether or not the number she called from actually belonged to the company, but said he would ask others within the company if they knew of her.
Martin said that typically the company uses television, radio, and internet for advertisement purposes, and also told the reporters that if this story was to be posted in TIME magazine, he would like his company's contact information published as well because he would like to "get something out of it."
After one reporter contacted the company directly and identified himself and his line of work, he told the person who answered the phone that he was doing a story on the robot that makes phones calls on the company's behalf. That person who answered claimed the company did not use robot calls, and then immediately hung up the phone.
One day after Scherer posted his experiences online, the phone number where he had been able to reach Samantha West, no longer went to her but rather connected the caller to a busy signal. In addition to the phone number ceasing to work, the website, premierhealthagency.com, had been taken offline as well.