This is an archived article and the information in the article may be outdated. Please look at the time stamp on the story to see when it was last updated.
KANSAS CITY, Mo. — A three-year-old girl was shot in the stomach inside her home on the city's east side on Wednesday and is now in the hospital. Police are still trying to pinpoint what exactly happened.
The shooting happened at about 12:30 p.m. near Chestnut and East 38th Street. Police say paramedics rushed the girl to the hospital in critical condition. They say she was accidentally shot inside the house. Family says the little girl's name is Ta'Riyah Davis.
Family friend and witness Ken Lee said he was sound asleep when a gunshot was fired.
"I didn't even know there was a gun in the house," Lee told FOX 4's Robert Townsend.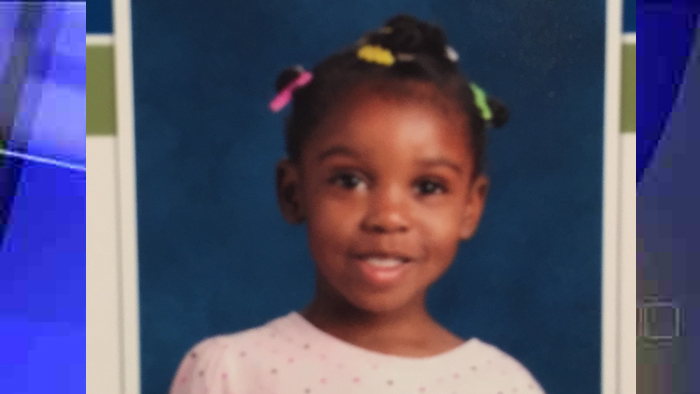 Lee says he's a friend of the young couple that lives in the house with their three young children, ages one, three and five. He said he often keeps an eye on the family's house.
Lee said he and the girl's mother were asleep in separate rooms when the three-year-old got shot in her stomach area. He said the girl's father wasn't home at the time.
"I was asleep, didn't hear the gun go off and then the next thing you know the police officers over me, like asking me questions. And I'm like, 'I don't know what the hell is going on' and then I look over there and seen her mama holding her daughter," Lee said.
Police say right now they're trying to determine if the girl accidentally shot herself or if her five-year-old brother accidentally shot his sister.
"That's sad right there. Sure hate to hear that, that's not good. It's just too many young kids already, too many accidents happening," neighbor Robert Watson said.
The girl's grandfather raced to the family's house and banged on the door looking for answers, but nobody answered the door. A godmother also arrived and took the young shooting victim's little brother to his grandmother's house. Lee is hopeful the little girl will be okay.
"She's gonna pull through because God is on her side," he said.
Police aren't sharing any other details, but we'll update this story as more information is confirmed.
Look to FOX 4 for the latest information on our newscasts and on fox4kc.com.