This is an archived article and the information in the article may be outdated. Please look at the time stamp on the story to see when it was last updated.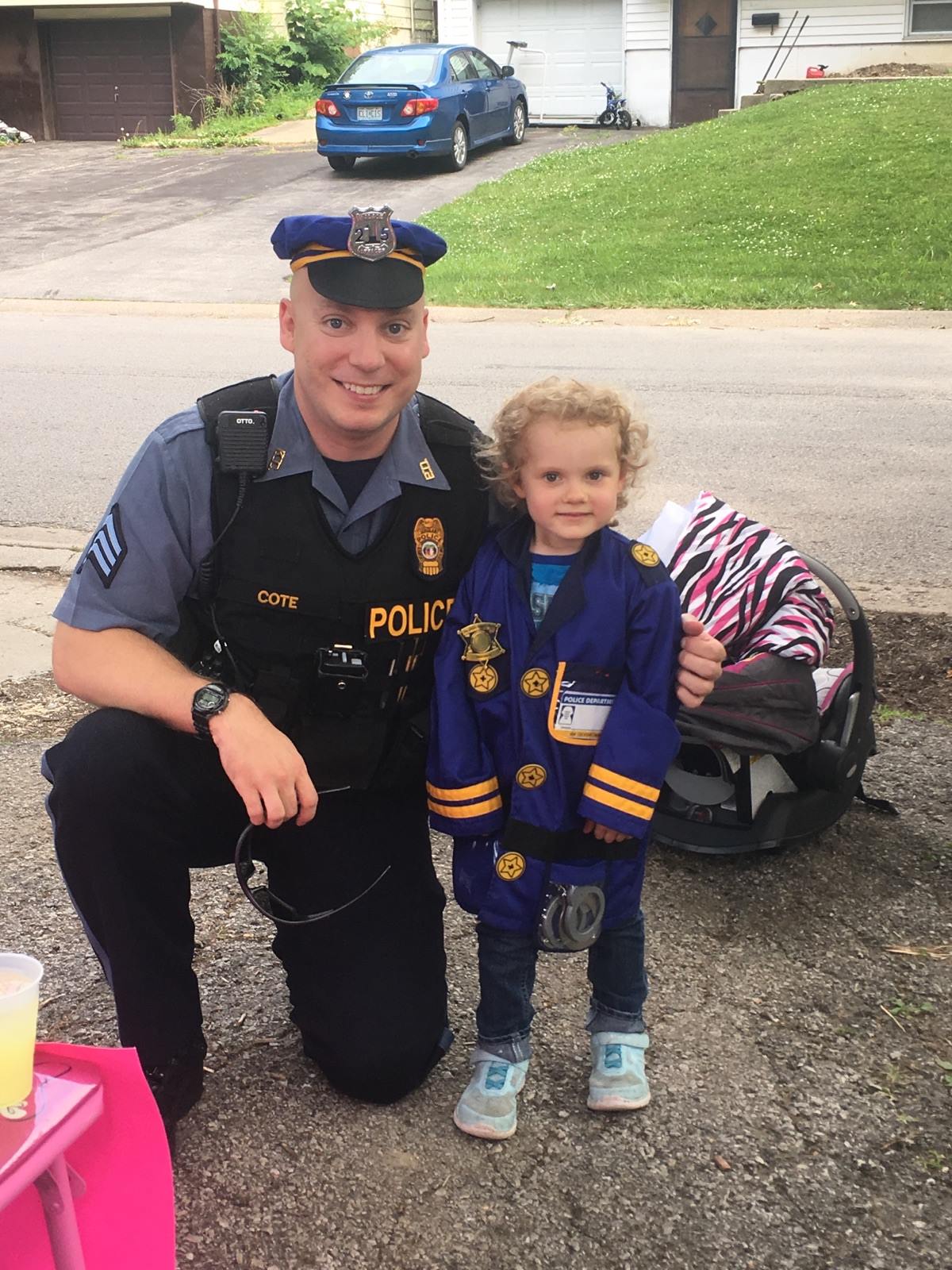 KANSAS CITY, Mo. — A little girl's birthday wish to meet some real police officers came true on Saturday.
Little Hannah is a big fan of cops. It started as a simple request on Facebook by Hannah's mom to find some officers to come by for her birthday, with an adorable photo of the little one in her own police outfit.
Hannah had no idea that not only were the officers coming, practically the whole force was on the way.
Sgt. Jason Cote with the Kansas City Police Department said about 50 officers showed up in uniform, bringing with them their patrol cars, K9 units, and Mounted Patrol. Along with KCPD, officers with Missouri Highway Patrol and Clay County Sheriff's Department came to the party.
Sgt. Cote said it wasn't just Hannah who was thrilled. Her parents were brought to tears while their little girl was all smiles going around giving hugs to all the officers.
Her birthday surprise reached new heights when the KCPD helicopter did a flyover!
Pretty soon, the neighborhood kids took notice and came by to meet the officers too.
And the surprise isn't done yet. Police set up a time for her family to come tour the KCPD police station next week.
A neighbor posted more photos of Hannah's special day on Facebook. You can view them here.