This is an archived article and the information in the article may be outdated. Please look at the time stamp on the story to see when it was last updated.
LEE'S SUMMIT, Mo. — A teenage girl took her own life Friday morning inside Lee's Summit North High School, and now the district, school, and community feel the grief and shock; struggling to understand and move forward with wisdom and compassion.
The school was placed on lockdown after students heard a single gun shot coming from an area on the second floor at about 7:50 a.m.  The district then decided to release students early. Everyone was out of the school in less than 30 minutes.
"As parents we put our kids in the hands of the school administration every day and we trust they'll make good decisions and in this case, brilliant decisions, quick reaction… we wanted to make sure the parents knew that their kids were okay," said Sgt. Christ Depue, Lee's Summit Police Dept.
Lee's Summit School District superintendent Dr. Dennis L. Carpenter will deliver a prepared statement at 2 p.m. Friday. Fox 4 plans to stream that live in the video player above (you may see other news reports air until that time) and on our Facebook page. If you choose to watch on Facebook, be sure you are watching through the Facebook app or on a computer.
Due to this tragic situation, the school decided to postpone their game Friday against Blue Springs. The game will now be played Saturday, Sept. 30 at 2 p.m.
"The decision to cancel and delay activities is being made with our students best interests in mind with activities that were underway this morning taking place and the football game being moved to Saturday," said Janice Phelan, communications executive director at Lee's Summit R-7 School District.
"We do have a loss of life today," he said. "What we do want to stress though is lockdown protocols and just what an amazing job the district did at making sure that other students were staff are safe as well during this incident. If there was an unknown intention obviously if a gunshot is heard in the hallway or some type of commotion. So, the district did an amazing job and made our job easier to get emergency crews in there to quickly get to that victim."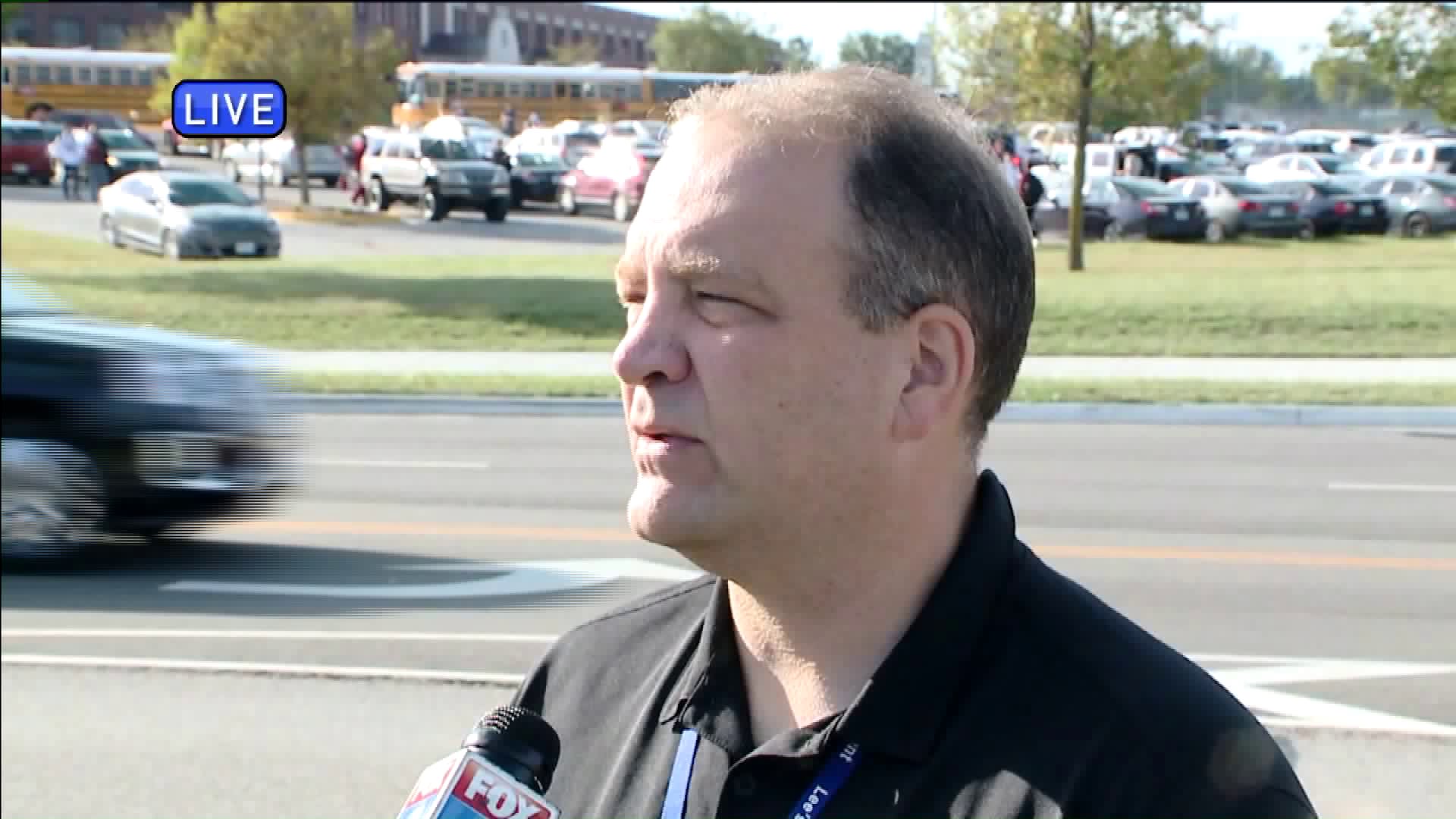 During the noon hour Friday, Fox 4 learned that shortly after the teenage girl arrived at the hospital, she died.
"As you can imagine in this day of social media, information travels so quickly that we're trying to always stay ahead of that to make sure the right information is there and the students who need that help, that may have known that student or were close to that student are right there with us. We've got our hands on them," he said.
Sgt. Depue said the school district is making calls to bring in counselors. He also added that 90 percent of Lee's Summit police officers are trained in crisis intervention. After school was released students went to a nearby church to pray for the teenage girl and their community.
"It's really sad because they just don't know what they have to live for, and that's sad that a lot of people are in that situation too," Lee's Summit North student Maguire Donigan told Fox 4. "It's even more sad to know that they don't know that they can keep going and that things can get better."
If you are having suicidal thoughts, we urge you to get help immediately.
Go to a hospital, call 911 or call the National Suicide Hotline at 1-800-SUICIDE (1-800-784-2433).
Click on the boxes below for our FOX 4 You Matter reports and other helpful phone numbers and resources.