This is an archived article and the information in the article may be outdated. Please look at the time stamp on the story to see when it was last updated.
KANSAS CITY, Mo. — A Kansas City businessman is upset over what he calls the "unlawful deportation" of his wife.
Steve Stegall's wife, Leticia Stegall, who manages the couple's Blue Line Hockey Bar in the River Market neighborhood, was detained by the U.S. Immigration and Customs Enforcement (ICE) agent Monday morning as she left their house in Kansas City, Missouri.
"For some reason, they wanted her bad enough that they waited outside of my house all morning," said Steve.
The arrest happened during a four-day enforcement operation in the Kansas City metro area where twenty people were arrested. According to a press release from the U.S. Immigration and Customs Enforcement, several of the people who were arrested had prior criminal offenses, including driving under the influence, child neglect, child abuse, drug offenses, fraud and larceny.
"ICE is not getting gangbangers," said Steve." They're not getting the thugs off the streets because they can't find them. They're going after these people who are trying to be legal, who have work permits and they know where to find them."
Steve admits his 40-year-old wife came to the U.S. illegally twenty years ago. He said she had one run-in with the law in 2012 when she was arrested for driving under the influence and had to spend thirty days in a Kansas jail.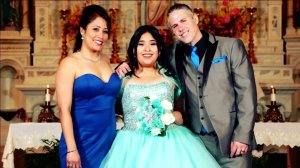 "That's not reason enough to deport her," said Steve. "She paid her taxes. She had a work permit. We were blindsided by this because we thought we were doing the right thing."
Steve said the couple has been working to obtain legal status for Leticia since they married five years ago; he said they were in the process of taking their latest appeal to the 18th Judicial District Court.
"We've been going through the legal process of going to court, filing appeals, exhausting every option and we weren't done," said Steve.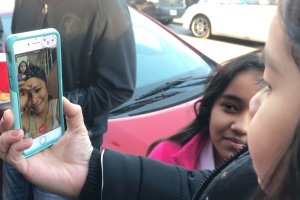 When he found his wife was going to be deported on Friday, the couple's lawyer was able to get a judge to sign a writ of habeas corpus, stating that Leticia remain in custody at the Platte County Jail until March 12.
"My lawyer was sitting outside ICE, watching the van, making sure they didn't load her up while he was waiting for this writ," said Steve. "They got it Friday around 3:30 p.m. and they deported her right after."
Six hours later, Steve said he received a call from his wife saying she was in Mexico.
"They ignored the judge's order and deported her anyway," said Steve. "Now, she has a forceful deportation on her record."
Steve said they wanted to prevent a forceful deportation because Leticia could be banned from the U.S. for ten years.
"We would've sent her back on her own, but we wanted to exhaust the court system," said Steve. "Now, it's going to be really hard to get her back here."
Steve said the hardest part about the whole situation was telling the couple's 16-year-old daughter that her mom is not coming back home.
"I said immigration came and got your mom and she just broke down and, when she broke down, I broke down," said Steve." It was just God awful. I wouldn't wish it upon anybody to go through a situation like that."
Steve has organized a rally, in support of his wife, at the Blue Line Hockey Bar on Monday, March 5. It starts at 5:00 p.m. All are welcome.
"Leticia is the backbone of Blue Line," said Steve. "If it weren't for her, this place wouldn't probably even be here."
FOX4 reached out to ICE for comment on this story but did not hear back from the agency as of Sunday evening.