This is an archived article and the information in the article may be outdated. Please look at the time stamp on the story to see when it was last updated.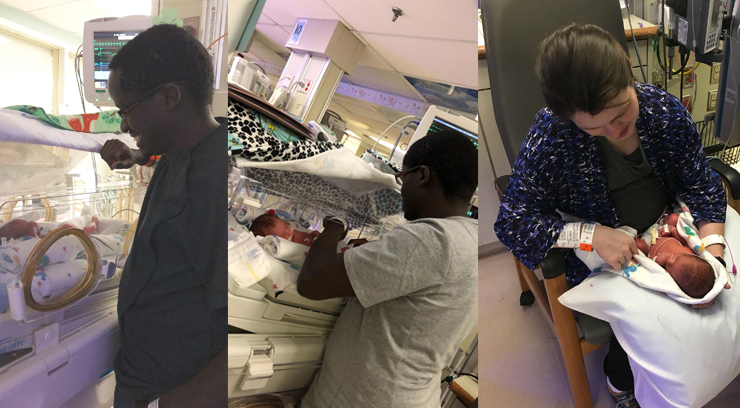 KANSAS CITY, Mo. — In one day, the Chogi family doubled in size. Their little family of three became a group of six when they welcomed three identical boys into the world Thursday at Truman Medical Center.
There's a one in a million chance a couple will deliver identical triplets.
The boys — named Elkanah, Abishai, and Ron — were born a month and a half early. Doctors said mom Nicole and the boys are at the hospital doing well. They do not yet have a date when they can go home.
Caleb Chogi, the father, and 2-year-old big brother Corban are thrilled.
"I was first very excited. I even remember the reaction of the technician. He was like, "I've never seen anything like this. Three heads in one shot," Caleb said. "I need a bigger car."
A family friend set up a GoFundMe page, writing, "these parents are the most modest, biggest hearted people I know. There are three more minds to teach, three more hearts to encourage, three times as many laughs to be had, and three additional mouths to feed. If God puts it on your heart to donate to this deserving family, do so, and if not, prayers are equally appreciated and welcomed."