This is an archived article and the information in the article may be outdated. Please look at the time stamp on the story to see when it was last updated.
KANSAS CITY, Mo. — A local fighter has used his passion for competitive combat to travel the world, own and operate his own business, and rack up a veritable arsenal of trophy, medals, and awards. He has competed in various disciplines in the martial arts, particularly in his greatest passion, Brazilian jiu-jitsu, but now this brawler is putting effort into a different fight: the fight against cystic fibrosis.
May is Cystic Fibrosis Awareness Month, and people across the country have been putting their efforts into bringing attention to the disease and raising money for research into finding a cure. Greater Kansas City Great Strides held their annual walk through Theis Park on May 7.
Travis Conley owns and operates Underground Gym in Lee's Summit, where he trains and works as a personal trainer. He's been a warrior in one way or another for most of his life, from wrestling in high school to competing for Team USA in the World Championships of sambo, a Russian grappling sport.
Now he's putting his efforts into the fight against cystic fibrosis, because of a very special personal connection: his little niece has been battling the disease her whole life.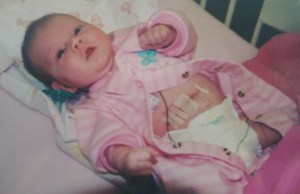 Travis's niece, Ella, was born with cystic fibrosis. Now 12 years old, Ella has always held a special place in Travis's heart.
"It was really tough the first year," Travis recalled. "The thing about her, I've always felt a much closer relationship with her, more than an uncle/niece relationship. She's just awesome."
While he is no stranger to combat, he said her ability to stay positive in her struggle against cystic fibrosis is something that gives him inspiration, especially now, while he prepares for the International Brazilian Jiu-Jitsu Federation World Championships in Long Beach, Calif. in June.
That's why he teamed up with local restaurant chain Longboards Wraps and Bowls to raise money for the Cystic Fibrosis Foundation throughout the month of May.
Longboards has been a proud sponsor of Travis since 2014. They've even created a signature wrap, the "T-Money Wrap-n-Tap" named in honor of Travis's alter ego from his professional wrestling days.
"I've always been a huge fan of theirs, their food and their mission," Travis said. "Over time, we just built a relationship and they saw that I was always pushing Longboards. And they just wanted to support someone local, and I love to support local businesses, so we just fit."
John Bailey, a manager at Longboards, said they talked with Travis about the fundraiser.
"We talked to Travis about [Ella's] fight and his fights, and he said it doesn't compare. He said what she goes through is much harder than what he goes through." Bailey said. "We like Travis and anything he's putting his effort behind — and he's putting a ton of effort into it — and if he's into it, we're into it."
Throughout the month, Longboards is donating one dollar from every T$ wrap sold to the Cystic Fibrosis Foundation, and Travis has agreed to personally match every dollar with a donation of his own.
Bailey said the wrap is a fairly popular item, but this month they've seen an increase in orders.
"Just over the past week just at one store, we sold over a hundred, which is pretty good." Bailey said. "Sometimes with the specials we push we have hits and misses, and this one has been a hit."
Travis is happy to see the numbers have been up so far this month, but he's not one to sit idly by and rest on success. He and Longboards have been promoting the fundraiser all month long on their Facebook pages, and wants to get another big push from the public in the last half of May.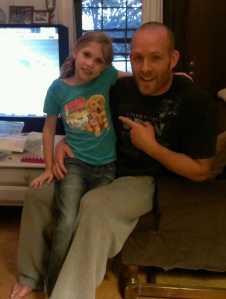 Travis sees the offer as a slam dunk: he gets to help his sponsor, promote cystic fibrosis awareness, and raise money for a cause very near to his heart.