This is an archived article and the information in the article may be outdated. Please look at the time stamp on the story to see when it was last updated.
KANSAS CITY, Mo. — In his first State of the Union address, President Donald Trump declared a new era in the war on drugs, pledging a crackdown on dealers.
"The struggle will be long and difficult — but, as Americans always do, we will prevail," Trump said.
Opioids ranging from pain pills to heroin are now killing four people every hour in the United States. Missouri is among the states seeing a big jump in overdoses.
The troubling trend is making its way to Kansas City, but there some significant hurdles in fighting back.
The sound of police and EMS sirens are becoming an all too familiar sound in Kansas City, as crews scramble to the scene of violent crimes. Although the stark number of murders grabs headlines, there's also a sharp spike in how often those same crews are responding to drug overdose calls.
"Unfortunately, people will continue to die," said Susan Whitmore, president of First Call.
Between 2004 and 2013, Kansas City-area overdoses skyrocketed, including a 600 percent spike in emergency room visits from opioid abuse alone.
"As a parent, you're awake all-night long. You're always worried you're going to get that one phone call," Gary Henson said.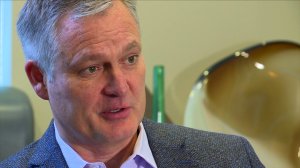 Henson never thought he'd become connected to the opioid overdose statistics. His son, Garrett, was raised in the best parts of Kansas City and was even sent to prestigious private schools.
"I call this the bubble. Lots of my friends call it the bubble," Henson said. "It's ridiculous how kids are coddled in this Johnson County area. You never thought there was a significant drug problem in the area."
Henson said he knew his son smoked a lot of marijuana but thought that was the extent of Garrett's troubles.
"I'd tell you unequivocally, no. Never did I think it was that bad," he said.
It wasn't until his son flunked out of college — and later had issues working construction — that he realized addiction had Garrett fully in its grips and forced him into rehab.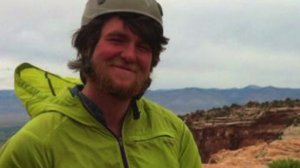 "I didn't know what an opioid was until he went to rehab," Henson said. "I had taken them for injuries I've had in the past but didn't really understand it was legalized heroin."
Garrett got sober through rehab and was planning for the future.
"We went nine months. One week later, he overdosed. One week," Henson said.
Garrett Henson died April 22, 2015. He was just 20 years old. Close to three years later, the grief is still very fresh for his family.
"He's still on my speed dial. I don't know what to say," Henson said.
Sadly, experts are finding Garrett's story is becoming common. Across nearly all ages and races, opioid abuse is growing in Kansas City.
"I would say that we are on the cusp of it getting really bad," Whitmore said.
An ongoing study through KU and First Call, a Kansas City alcohol and drug prevention and recovery program, is finding a massive gap between demand and availability in the number of beds ready for people seeking treatment.
And sadly, even if someone does make it to rehab, there's still a good chance they'll die.
"Yes, most of the people who are dying have had a period of abstinence because they've been in treatment. So we know that's where we need to step in and address that need," Whitmore said.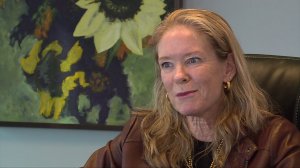 First Call says there's one bright spot in the fight against opioid addiction. Deaths have been sharply falling in the metro the past couple years — from 112 in 2013 to 88 last year.
At the same time, EMS crews in Kansas City have been expanding the use of naloxone, or Narcan, an overdose reversal medication. KCFD paramedics used Narcan 450 times in 2017.
"Absolutely we should be using Narcan even if that person goes back on the street because that's what we do. We save lives," Whitmore said.
The real challenge now is to connect overdose patients to treatment options immediately.
"If that person doesn't get follow-up support, if they're not picked up by someone at that point who can provide them with the help they need to get treatment, they're going to use again," Whitmore said.
First Call's opioid work group also hopes to find what a model supportive recovery community would look like for Kansas City. It's a vision they hope will one day be realized to help save lives.
"When people come out of treatment, they're navigating housing, employment, reintegration with their families, getting back on their feet physically," Whitmore said. "Ideally we address all those pieces so that people can put the pieces back together and get into a healthy lifestyle again more quickly."
For Henson, finding answers is personal. It's not just about ending the stigma and helping others, but also protecting his own children: the brother and sister Garrett left behind.
"I don't sleep very well at night," he said. "Almost every dream is I'm on a mountain or I'm on a ship and somebody's fallen overboard or fallen down the mountain, and I can't reach and save them. These two, I want to make sure I reach and save."
There are a couple other encouraging things happening right now in the fight against opioid.
The maker of pain killer OxyContin just announced this month it will stop actively marketing the drug to doctors in hopes of fewer people getting addicted.
U.S. Attorney General Jeff Sessions has helped shut down major websites pushing pills on the dark web.
And here at home, a local center, Healing House, was recently awarded a $320,000 two-year grant ($160,000 per year) from the Missouri Department of Mental Health to provide recovery support services for Opioid Use Disorder through the Recovery Community Center.
Programs and services will include supportive recovery housing, recovery coaching, telephone-based recovery services, recovery meetings, life skill groups, recovery management checkups and other services delivered with a focus on peer engagement.
They are one of four organizations in the state, and the only organization in Kansas City, to receive this funding.
If you or someone you know needs help, First Call has a 24/7 hotline at 816-361-5900. They've also got a wealth of recovery resources and treatment options on their website.
Gary Henson now partners with an organization called Shatterproof. The organization aims to reduce the devastating impact of addiction on families across America, by helping parents prevent their children from developing an addiction to alcohol and other drugs and ensure that those afflicted with this disease gain access to proven and effective treatments and long-term recovery programs. You can learn more here.