This is an archived article and the information in the article may be outdated. Please look at the time stamp on the story to see when it was last updated.
LEES SUMMIT, Mo. — It's a viral video clip that has one mother from the metro angry. The video clip shows her 12-year old son driving an 18-wheel tractor trailer down a busy highway, while his dad sits in the cab and watches.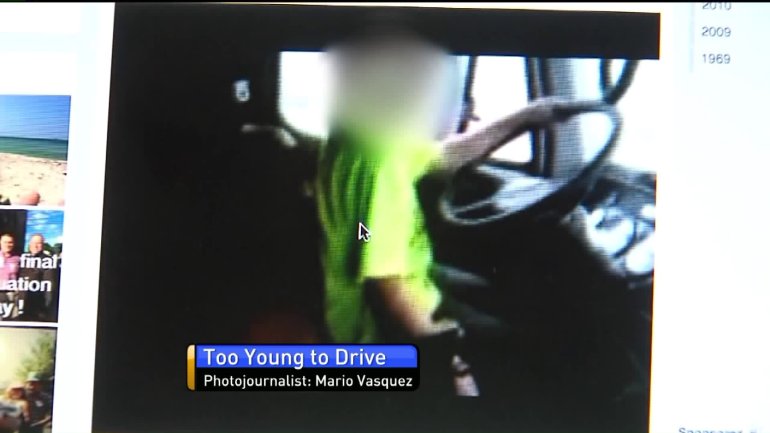 That online video made Tammy Hauenschild, 46, boiling mad. Her 12-year old son isn't old enough to drive, and she says her ex-husband put their son's life in danger by allowing him to take the wheel. Hausenchild calls it "an accident waiting to happen."
"My son has no clue," Tammy Hauenschild said. "He could lose control. He could hit someone else out there — a little baby? A mom? Anyone out there on the road."
Tammy says her ex-husband, Kenny, posted that video to his Facebook page, and that he was in the truck too, and to her chagrin, the clip is being seen by plenty of social media users, all of whom watch as her son drives a 12-foot wide Peterbilt motor grader.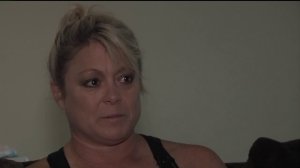 "I know what it takes to drive one, and how to stop one," Hauenschild said.
Tammy Hauenschild knows because she also drives a truck for a living, and says there's no way a child could safely operate one. She says she believes the boy's father has allowed him to do this in the past as well. Tammy says she's called the police, but they wouldn't get involved, saying this was a domestic dispute, rather than a public safety concern.
"How could someone put a child in the driver's seat of a big rid, and put  not only their lives in danger, but other people around them in danger?" Sheri Math, Tammy's sister, said.
"What if some mother was driving her baby down the highway and he crashed, taking someone else's life? I can't live with that either," Tammy Hauenschild said.
FOX 4 spoke briefly with Kenny Hauenschild on Tuesday afternoon, but he wouldn't comment for our story. Sgt. Bill Lowe with the Missouri Highway Patrol said if the 12-year old boy were to be pulled over, the adult in the truck with him would likely be held responsible.