This is an archived article and the information in the article may be outdated. Please look at the time stamp on the story to see when it was last updated.
KANSAS CITY — One area family got a very special Christmas wish this year. Their dog, Brodie, who had been missing for more than a year, came home on Christmas Eve.
Brodie, a 9-year-old Labrador retriever, was found by Rodney Stean and Judy Purcell in Shawnee, Kansas after they spotted him running along a road near their home a few weeks ago.
They could never get close enough to Brodie until Christmas Eve, when the dog came into their yard, hungry and with open wounds on his paws. Stean immediately took Brodie to BluePearl Veterinary Partners. He had brought dogs there in the past and was impressed with the care they received, and he knew that as an emergency hospital, BluePearl would be open, even on Christmas Eve.
BluePearl's Overland Park hospital staff found that Brodie had been implanted with a microchip and learned that he had been missing for more than a year. The chip also located Brodie's owners, the Petersen family, in Liberty, Mo., more than 25 miles away.
"This is the first time I've ever worked with a dog who has been missing for so long, and it's nice that we have such a great ending to the story," Dr. Richmond Aarstad, a BluePearl senior clinician, said, according to a press release.
Brodie went missing in the summer of 2014 after he escaped his fenced-in yard, losing his collar in the process. Brodie's journey for the next year and a half remains a mystery. Dr. Aarstad noted that the dog was a bit thin and had wounds on his hind paws, but considering he'd been on his own for so long, the dog was in substantially good shape.
All that time, Troy Petersen's family had been wondering what ever became of their beloved pet. After Brodie's disappearance, they put up signs, spoke to animal rescue organizations, and searched for weeks, all to no avail.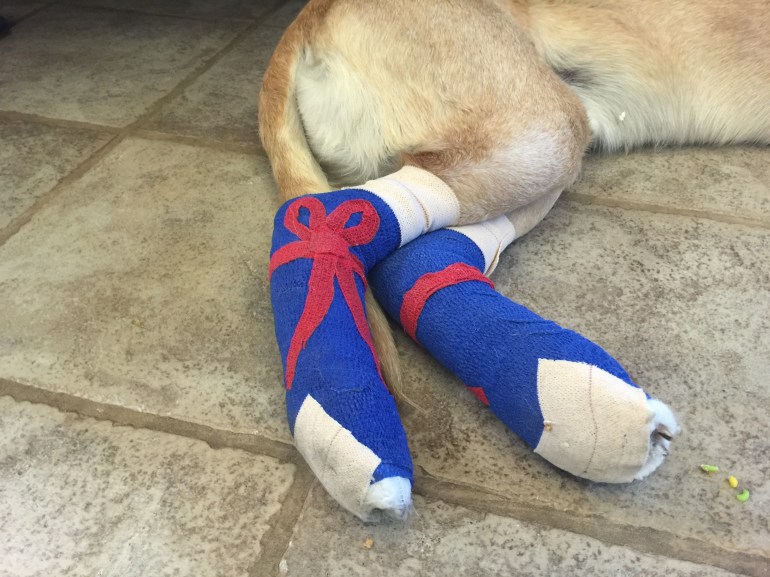 When BluePearl called Petersen on Christmas eve, he was in shock. "It was like a miracle," he said.
The Petersens expressed their gratitude for Stean and Purcell, and everyone at BluePearl who helped reunite them with their dog just before Christmas.
"The way BluePearl treated us, the way they treated Brodie, I just couldn't be happier," Petersen said.
Dr. Aarstad said Brodie's story is a great reminder of the benefits of microchipping pets.