This is an archived article and the information in the article may be outdated. Please look at the time stamp on the story to see when it was last updated.
KANSAS CITY, Mo. – A 35-year-old man, charged with the death of a woman who was killed by a bullet as she was driving home from Starlight Theatre in July 2009, pleaded guilty and was sentenced to 15 years in prison.
Deanna Lieber was 45-years-old when she died from the gunshot while driving her SUV on 71 Highway after the July 17th Starlight show. Her daughter, who was 13-years-old at the time and Lieber's mother-in-law were also in the car. Police say the stray bullet came from Calah Johnson's gun. According to court records, the shooting into Lieber's SUV was captured on a red light camera. Two other vehicles were also seen near the 59th Street intersection on Bruce Watkins Drive. Police tracked down the owners. One of them said she had loaned her car to Calah Johnson on the night Lieber was killed.
A witness says Johnson told him he fired the shots. Johnson was scheduled to go to trial on Monday, but instead agreed to plead guilty. Johnson is currently in federal prison for cocaine trafficking.
Lieber worked as attorney for the Kansas Department of Education.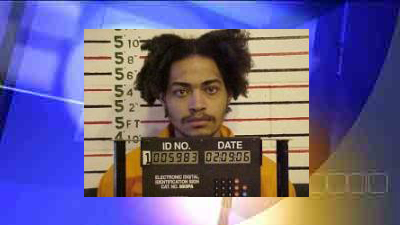 "It's wrong! It's wrong and it should not happen, we have got to stop it. Kansas City is the heart of America, we have the greatest people, yet someone like her who's in the prime of life with a wonderful career and family is gone," Lieber's friend, Janet Waugh said to FOX 4 after the fatal shooting.
Prosecutors agreed to the plea after discussing it with Lieber's family, who were in the courtroom Monday to hear Johnson admit to the shooting.