This is an archived article and the information in the article may be outdated. Please look at the time stamp on the story to see when it was last updated.
KANSAS CITY, Mo. – Charges were filed against Calah D. Johnson, 32, for second-degree murder and unlawful use of a weapon on Friday. Johnson is now accused in the shooting death of Deanna Lieber, who was fatally struck by a bullet as she was driving on 71 Highway after leaving Starlight Theatre on July 17, 2009.
Lieber was driving in an SUV with her daughter, who was 13 years old at the time, and her mother-in-law. She worked as attorney for the Kansas Department of Education. Police believed that a stray bullet pierced through her windshield when she was killed. They said that it could have come from blocks away.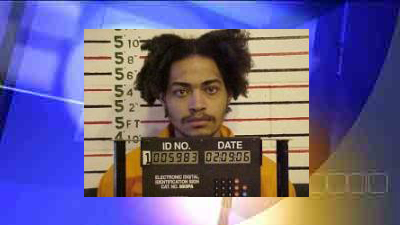 FOX 4 spoke to Lieber's friend, Janet Waugh, in the days after her death. Waugh said that Lieber was like Sherlock Holmes and also proclaimed that this case, now more than four years old, would take more than police work to solve. She appeared equally sad and angry when interviewed in July of 2009.
"It's wrong! It's wrong and it should not happen, we have got to stop it. Kansas City is the heart of America, we have the greatest people, yet someone like her who's in the prime of life with a wonderful career and family is gone," Waugh said to FOX 4.
Johnson's bond has been set $500,000. A 3:30 p.m. press conference is expected to reveal more details about the case. FOX 4 has a crew at the press conference and will give updates as they are released.