This is an archived article and the information in the article may be outdated. Please look at the time stamp on the story to see when it was last updated.
OLATHE, Kan. — The man accused of shooting three men at an Olathe bar and Grill Wednesday night has been transported back to Johnson County and is awaiting his first court appearance.
According to the Johnson County Sheriff's office, Adam Purinton , 51, has officially been booked into the Johnson County Jail.
Purinton was charged with one count of premeditated first-degree murder and two counts of premeditated attempted murder related to the shooting at Austins Bar and Grill, 2103 East 151st Street, which is west of Mur-Len in south Olathe.
According to the Henry County Sheriff's Office, Johnson County picked up Purinton just after 9 a.m. Friday at the Henry County Jail. He was arrested early Thursday morning in Clinton, Mo., after he reportedly went into an Applebee's restaurant there and allegedly confided to the bartender that he had been involved in a shooting.
Federal investigators looking into deadly Austins Bar and Grill shooting as a possible hate crime
Purinton is expected to make his first appearance Friday, Feb. 27 at 1:30 p.m.
He is currently being held on a $2-million cash bond.
The FBI got involved in the investigation after witnesses and victims' family members claimed suspect Adam Purinton used racial slurs before shooting two men believed to be from India.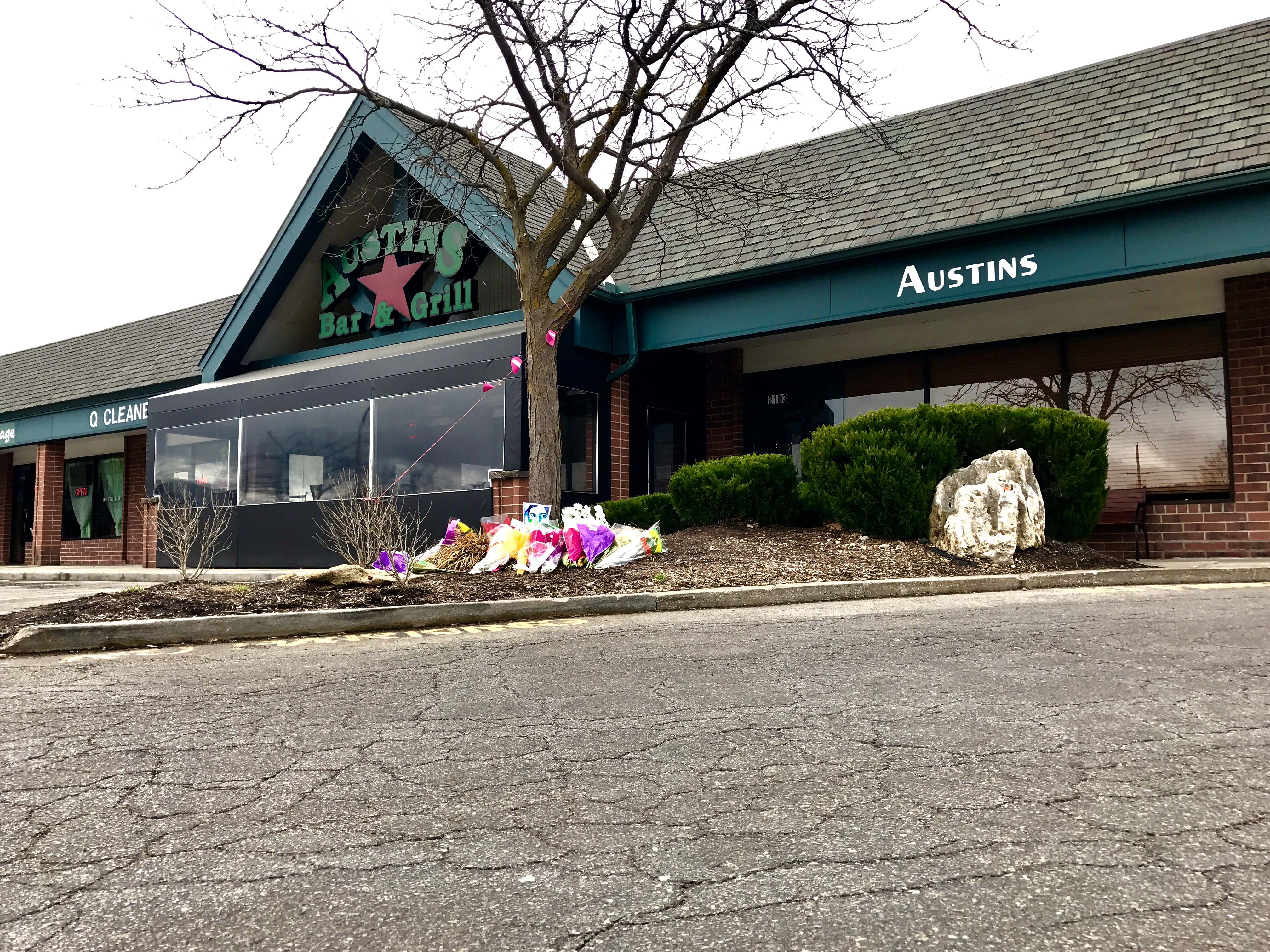 The two men targeted have been identified as Srinivas Kuchibhotla, 32, and Alok Madasani, 32. Kuchibhotla later died at the hospital.
A third bar-goer, Ian Grillot, was also shot when he tried to intervene. Grillot and Madasani are in stable condition at KU Hospital and are expected to recover.
FBI agent Michael Tabman believes if investigators can prove Purinton acted with malice or forethought, "I believe it carries the death penalty and I think they will go for it," he said.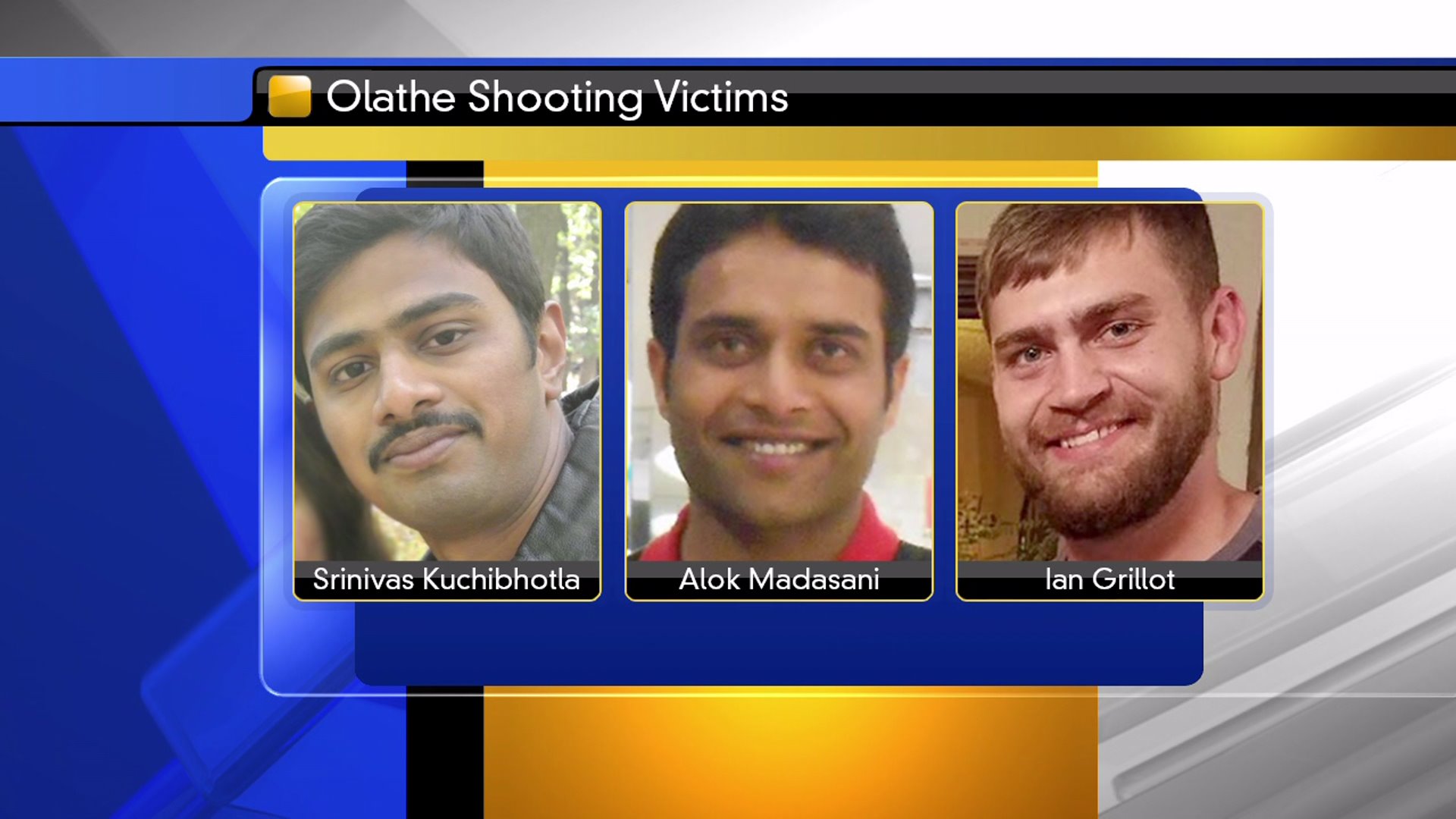 Governor Brownback and Lieutenant Governor Colyer issued the following statements on the shooting:
Governor Sam Brownback – "The friends and family of Srinivas Kuchibhotla are in our prayers, and we hope for a speedy recovery for the other two men who were shot. This sort of senseless violence is never acceptable, and law enforcement here in Kansas will continue to thoroughly investigate this crime."
Lieutenant Governor Jeff Colyer – "We'll continue praying for the loved ones of the men who were shot yesterday, for Alok Madasani and Ian Grillot, and especially for the friends and family of Srinivas Kuchibhotla."
India's Minister of External affairs tweeted Thursday night that she recently spoke with the family of the man killed during the triple shooting, and she plans to help the family transport his body back to India. Read more.
Austins Bar and Grill is expected to reopen Saturday. They issued the following statement on their Facebook page Thursday:
We want to express our empathy for the victims and families of this tragic event. Our thoughts and prayers are with the families and friends of the victims.
We are so sorry that this happened on our premises. We have never experienced any sort of tragedy like this in our 30 years. For all of our loyal friends and patrons, we want to thank you for your ongoing support.
We will be working diligently doing anything we can to support and help the parties that were involved. We will also be giving our staff and patrons the needed time to process the event, so our 151st street location will reopen on Saturday.
Brandon Blum
Austins Bar & Grill
GoFundMe pages have been set up for each of the shooting victims:
Srinivas Kuchibhotla and Alok Madasani
FOX 4 is committed to thorough coverage of this story, which is being reported nationwide. Put the FOX 4 app on your phone and follow our Facebook page for continuing coverage and developments.