This is an archived article and the information in the article may be outdated. Please look at the time stamp on the story to see when it was last updated.
OVERLAND PARK, Kan. — Court documents say the man charged in connection to an Overland Park shooting claims the man he shot was trespassing.
Isaac Vano is charged with aggravated battery and assault in connection to a May 15 shooting near 117th and Hardy.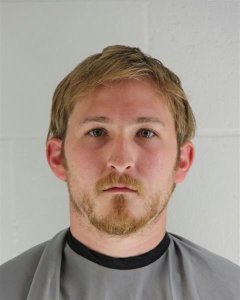 According to court records, Vano called 911 about a trespasser in a nearby yard that night. He later told police he chased the man down and held him at gunpoint while he was on the phone with dispatch.
Vano went on to say he accidentally shot the man while trying to corral him. Vano said he accidentally pulled the trigger and didn't mean to shoot the man.
When officers arrived, they found the alleged trespasser down on the sidewalk with a gunshot wound to the back of the head.
He was taken to the hospital and is still in critical condition with "minimal" chance at survival, officials say.
Previous coverage: