This is an archived article and the information in the article may be outdated. Please look at the time stamp on the story to see when it was last updated.
KANSAS CITY, Mo. — The Jackson County prosecutor dismissed charges filed in March against a man accused of rape on the University of Missouri- Kansas City campus.
According to Mike Mansur, Jackson County spokesperson, 'after much discussion with victim and witnesses, we determined we would not be able to meet our burden of proving the case beyond a reasonable doubt at trial."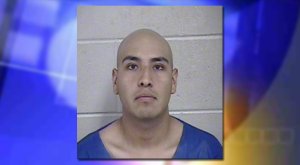 Charging documents stated the suspect Juan Conteras, 22, two witnesses, and the victim all met up at Johnson Hall and then went to a dance club together in Lawrence, Kan. around 9 p.m. on the night of Feb. 23.
The victim told police that after dancing a while at the club, she and Contreras went to a couch to relax and Contreras offered to get her a drink.
She said he returned and gave her a fruity alcoholic beverage, which she drank. She said she doesn't remember anything after that until she woke up back at Johnson Hall around 7 a.m. the next day. She said her pants and underwear were off; her shirt was on backwards; and her bra was undone.
She confronted Contreras about what happened, and he told her they had sex. The victim said she flew into a rage, hitting him in the face several times and saying that he raped her.
The victim said that all she had to drink that entire night was two shots at about 6 p.m., half a beer which she drank on the way to the club, and the fruity alcoholic drink Contreras had given her.
The suspect told police when they left got back to Johnson Hall, the victim was too intoxicated to walk so he had to carry her into the building and up to the room. Surveillance footage shows him carrying the victim into the building just after 1 a.m., who appears to be passed out and missing one shoe.
Contreras admitted to police that he had sex with the victim in her intoxicated state.
Both witnesses were with Conteras and the victim the entire night, and one admitted to being in the room when the suspect had sex with the victim.
A spokesperson for UMKC said the people who work at the security desk at the residence halls are trained to contact police any time they see a student who is unable to move about under their own power. An investigation is under way to find out if proper procedures were followed.
Students who live in Johnson Hall said that they found out about the incident from FOX 4 News, not the university.
UMKC Administrators did not send out an alert about the alleged rape at Johnson Hall, saying they only send alerts in there is an "imminent risk to public safety"
"The crime was reported more than 24 hours after it occurred. The suspect's identity was known and the individual was not on campus, so that situation did not call for an alert to be issued," Media Relations Director John Martellaro said in a statement.
Contreras had come into the country illegally. The federal immigration department had placed a hold on him. The U.S. Immigration and Customs Enforcement (ICE) tells FOX 4 that ICE placed an immigration detainer on Contreras following his arrest but lifted the detainer when the case was dismissed. Because there are no charges against him, he currently has 'temporary legal status' to be in America.