This is an archived article and the information in the article may be outdated. Please look at the time stamp on the story to see when it was last updated.
OLATHE, Kan. —  The man charged with shooting three men at the Austin's Bar and Grill in Olathe will make his first appearance in court Monday.
Adam Purinton, 51, faces one count of first degree murder and two counts of attempted murder in connection to the shooting. According to Steve Howe, JOCO DA, Purinton faces hard 50 on state charges.
The FBI is also helping gather evidence in the shooting because Kansas does not have a hate crime statute. If their agents can prove it's a hate crime, Purinton could face federal charges that could carry the death penalty.
Federal investigators looking into deadly Austins Bar and Grill shooting as a possible hate crime
Purinton is currently being held in the Johnson County jail on a $2-million cash bond.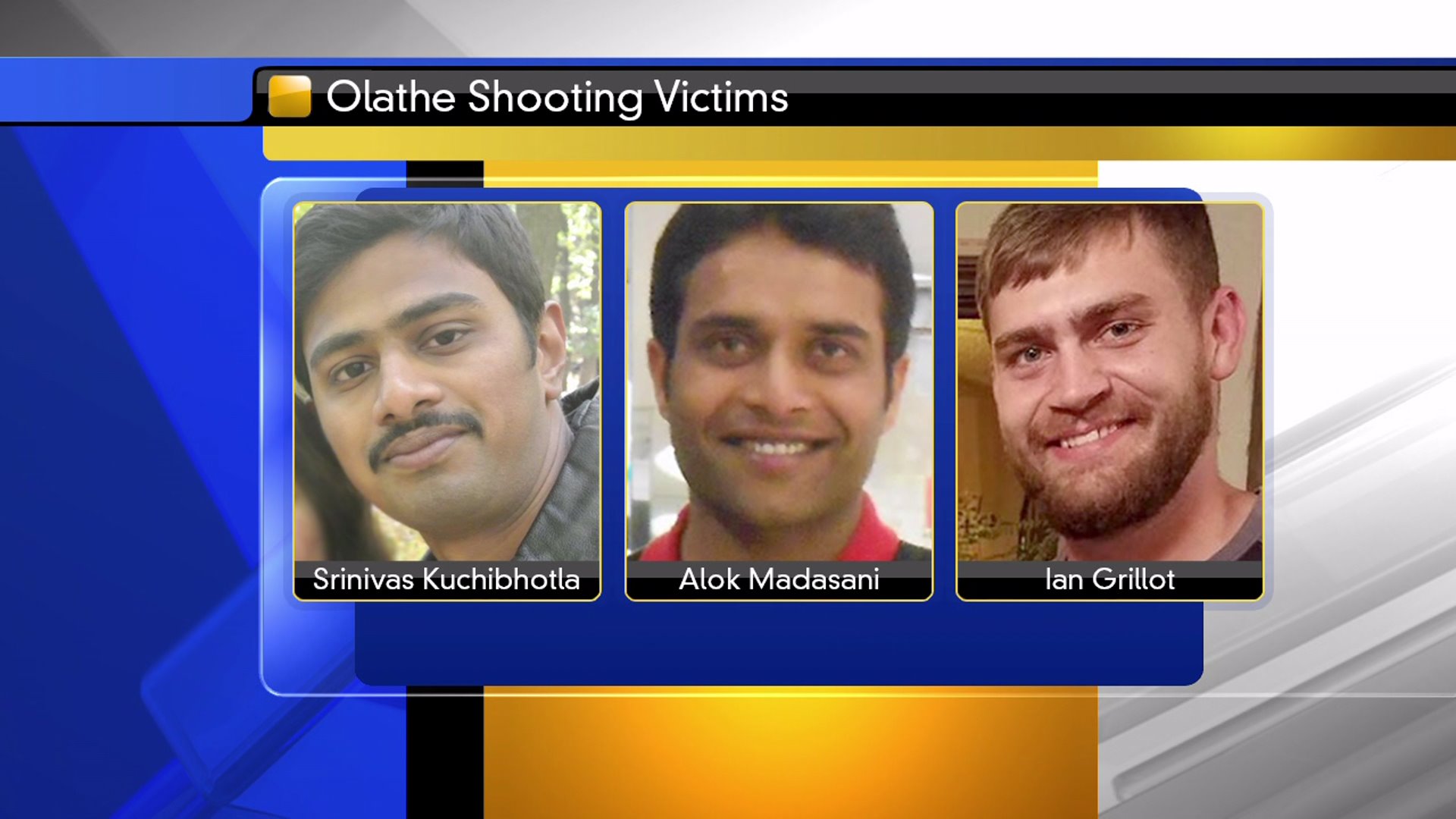 Prosecutors claim Purinton opened fire inside Austin's restaurant last Wednesday night, killing Srinivas Kuchibhotla and wounding Alok Madasani and Ian Grillot.
Police arrested Purinton in Henry County, Mo., after he reportedly went into an Applebee's restaurant there and allegedly confided to the bartender that he had been involved in a shooting. He was extradited back to Kansas on Friday.
Members of the Olathe community gathered for a prayer vigil Sunday night. Shooting victim Madasani spoke for the first time since the tragedy. Madasani explained how after he was shot, a customer named Brad took off his own shirt and pressed it against the wound to stop the bleeding and help his life. He also talked about the pain he feels from losing his best friends to such violence.
"What happened that night was a senseless crime that took away my best friend," Madasani said.
Since Monday marks Purinton's first appearance in court, the charges will be entered into the record, bond will be officially set and an attorney will be appointed if he doesn't already have one.
GoFundMe pages have been set up for each of the shooting victims:
Srinivas Kuchibhotla and Alok Madasani
FOX 4 is committed to thorough coverage of this story, which is being reported nationwide. Put the FOX 4 app on your phone and follow our Facebook page for continuing coverage and developments.