This is an archived article and the information in the article may be outdated. Please look at the time stamp on the story to see when it was last updated.
KANSAS CITY, Mo. — A 24-year-old man was arrested and charged with first-degree manslaughter in Jackson County for the April death of a 57-year-old man who lost two members of his family to a drunken driver in July 2011.
Police believe Ronald O'Kelly of Kansas City, Mo., was drunk when they say he hit and killed Leroy "Buddy" Bronson when he was riding his 2006 Harley Davidson motorcycle at the intersection of Bannister and Wornall in the early morning hours of April 7.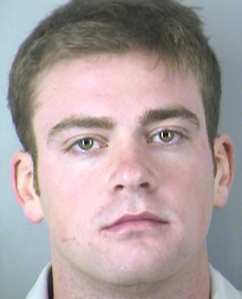 Two years ago, Bronson lost his wife and young daughter in a car crash on the Fourth of July in 2011. In that crash, police say a drunk driver was going the wrong way on Interstate 435, when he crashed head-on into the car carrying Diane and Anna Bronson of Belton.
Prosecutors charge O'Kelly with first-degree manslaughter for operating a motor vehicle while in an intoxicated condition.
The second charge against him is for allegedly leaving the scene of an accident.
In the probable cause statement, police said the Ford F-150 failed to stop at a red traffic light and said tests showed the Ford was going 57 mph in a 40 mph zone. Witnesses told police they were with O'Kelly at a tavern that evening and described him as 'drunk.' Cell phone records showed O'Kelly was talking to his girlfriend at the time of the crash, according to the police report.
Remembering dad
When he thinks about his father, Tyler Bronson is all smiles. He remembers his number one role model as a man who cherished his family, someone who loved motorcycles and enjoyed making others laugh.
"We went out Father's Day last year and went and bought Harley's together," Tyler said. He's a man that made me into the man I am today. I share that love with everyone because of him."
"It's still just a numbing feeling. It's still a very unreal feeling."
Previous report: