This is an archived article and the information in the article may be outdated. Please look at the time stamp on the story to see when it was last updated.
DEARBORN, Mo. -- The suspect in a standoff that lasted several hours at a rest stop along Interstate 29 is now facing charges.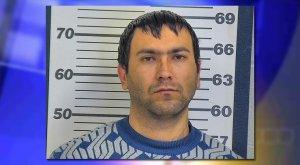 Krurshed Haydarov, 25, is charged with making a terrorist threat in connection with the Dec. 23 incident in which he allegedly waved a rifle around and pointed it at drivers on the interstate in Platte County.
For more than three hours, the interstate was shut down and the rest stop at Old Pike Road was evacuated because of the danger. Drivers were being diverted off the interstate, which caused substantial delays and backups.
Haydarov did not fire the gun in the incident.