This is an archived article and the information in the article may be outdated. Please look at the time stamp on the story to see when it was last updated.
WASHINGTON D.C. -- With the government shut down, national properties are closed or neglected, and one South Carolina man wasn't about to let that happen to the National Mall in Washington D.c.
Chris Cox left South Carolina and headed to the capitol to clean it up himself.
"I bought the blower and the lawnmower and started cutting the grass this morning," said Cox. "It's like a golf course around here. I've got over a hundred hours logged in eight days."
"At the end of the day, the citizens are the stewards of the memorial. By the government not taking care of it, they're forcing us to," Cox said.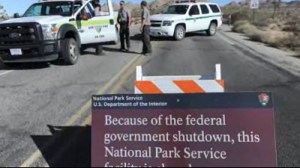 Inside Grand Canyon National Park, there's another problem. The park is closed and seasonal workers, currently still on the job even though they aren't getting paid, are running out of food and supplies.
But, back at Capitol Hill, the gym where members of Congress can work out is open for business because it was deemed 'essential'.
"I find it ironic that there's this big push to shut down the House gym when it's one of the rare places where people come together and actually talk about how we can build relationships. There's hardly anybody working down there. There's no towel service," said Rep. Bruce Braley, (D-Iowa) on the Bill Press Show.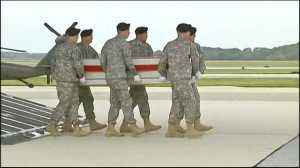 Meanwhile, the remains of four service members killed in Afghanistan arrived at Dover Air Force Base on Thursday. Their families were denied government survivor benefits, sparking a new wave of outrage on Capitol Hill from House Republicans who say they already passed a law to ensure the money would be there.
"We give broad authority to the Department of Defense to pay all kinds of bills, including this, and frankly I think it's disgraceful that they're withholding these benefits," said House Speaker John Boehner (R-Ohio).
The House then voted unanimously to fund the benefits, but Democrats in the Senate didn't like what they called a 'piecemeal' approach to the shutdown.
"The President was very disturbed to learn of this problem and he directed the Department of Defense to work with the Office of Management and Budget and his lawyers to develop a possible solution," said the President's spokesman.
A private charity stepped forward to make the payments to the families.
To contact a representative or senator to give your opinion on the shutdown, click the links below for contact information.
U.S. House
U.S. Senate