This is an archived article and the information in the article may be outdated. Please look at the time stamp on the story to see when it was last updated.
KANSAS CITY, Mo. — In one week, Orlando Gentry went from a Good Samaritan to an apparent bad guy, now charged with shooting a greeter at a Kansas City church during Sunday service.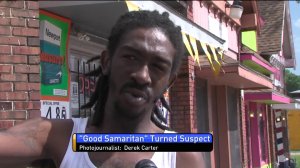 "We were out here with our kids and the next thing you know, we heard 'boom!'" Orlando told FOX 4 News last week.
Last Tuesday, Gentry stood on the corner of 35th and Prospect and told FOX 4 how he helped pull a car off a man who got pinned while standing on the street.
"He was laying from the ground and pinned underneath the car at an angle," Gentry recalled at the time.
Neighbors quickly thanked Gentry and dubbed him a "Good Samaritan" and came short of calling him a hero.
"My mama taught me well," he said.
But now the once Good Samaritan has apparently gone bad — again.
Gentry, having previously been convicted of drug possession, involuntary manslaughter and leaving the scene of an accident, is now facing new felonies.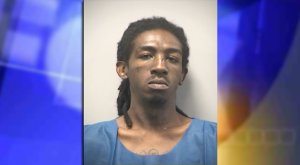 Tuesday, prosecutors charged 29-year-old Gentry with 1st degree assault, armed criminal action, unlawful possession of a weapon, unlawful use of a weapon, and a misdemeanor charge of unlawful use of a weapon for carrying a loaded firearm into a church.
He's accused of firing a gun inside the House of Refuge Family Worship Center near Hillcrest and E. 109th Street just minutes before the church's Sunday morning service began. One bullet grazed a church greeter in the head.
"I was scared after I ran into the closet because I'm still hearing the firing, boom, boom, boom!' said church greeter Montell Bruce.
Bruce told police Gentry walked inside, argued with their pastor, got into a struggle with Bruce and other guys and then fired off six shots.
"I didn't think I was gonna see my family again," Bruce said.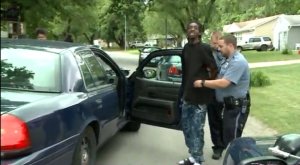 Orlando Gentry had a few words for FOX 4 cameras as police picked him up Monday not far from the church.
"Love y'all," he told his sisters as he said goodbye and denied any involvement in the church shooting.
"I'm innocent," he called out to our camera crew.
Tuesday night, Gentry is back in jail.
He's being held on a $100,000 bond.