This is an archived article and the information in the article may be outdated. Please look at the time stamp on the story to see when it was last updated.
BELTON, Mo. — A 28-year-old man is facing statutory rape charges after he allegedly had sex with a 14-year-old girl he was tutoring.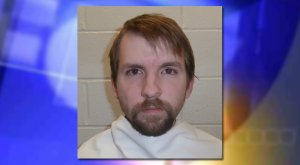 Welsey I. Lamb is facing two charges of statutory rape in Cass County. According to court documents, police were dispatched to Research Medical Center on Sep. 8 to investigate a rape. The victim's mother told police that her daughter had been raped by a member of her church.
The victim herself then spoke to police, telling an officer that she had known Lamb from her church for a year. She said Lamb had been giving her a ride in his car from her home to church for a few months, and for the past two weeks, Lamb had tutored her at his home with her school work.
She told police that that afternoon, Lamb had picked her up from school and took her to his house. Once there, she said he "guided her" upstairs to his room, took off her clothes and engaged in sex acts with her.
The victim said the next thing she remembered was Lamb's wife entering the room and yelling at him. She said she went back downstairs, where Lamb's wife told her to leave and never return.
At the officer's questioning, the victim told the officer that she had been raped by Lamb once before. She said a week before, Lamb had picked her up from school and brought her to his house. She said he had guided her to his room and began taking off her clothes. She said she "went into shock" and "blacked out," while he raped her.
She said afterwards, Lamb apologized and said he would not have sex with her again. She said Lamb then resumed his tutoring session and she went home afterwards.
Upon questioning, Lamb denied any sexual activity with the victim. Lamb's wife was also questioned by police, and said she knew of no sexual activity between Lamb and the victim.
Police obtained a series of Facebook messages exchanged between Lamb and the victim, which included very suggestive comments from Lamb's profile.
Wesley Lamb was arrested in Douglas County, Ill., and was held in the Douglas County jail on a $50,000 bond.