This is an archived article and the information in the article may be outdated. Please look at the time stamp on the story to see when it was last updated.
KANSAS CITY, Mo. — It has been three months since police say an 18-year-old driver struck Michael Bushnell while he was walking down Emanuel Cleaver II Boulevard.
Initially the young driver left the scene, but she later turned herself into police.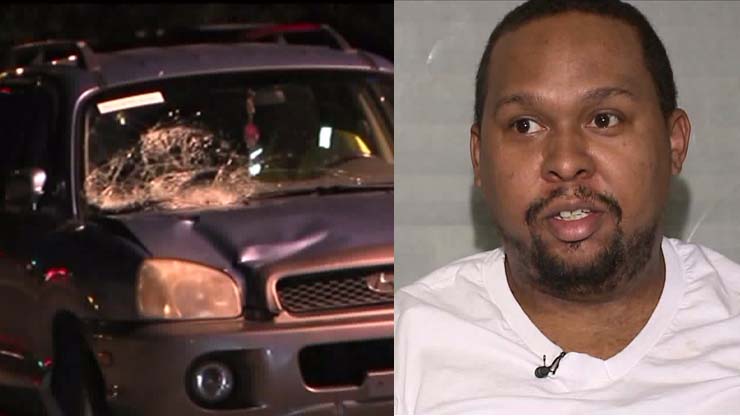 Bushnell is frustrated that the teen driver got what he considers "light punishment", receiving two tickets, one for driving without a license and the other for not having insurance. He thinks Jesse Gregory, 18, should face criminal charges for leaving the accident.
"She left me on that ground and I could've been killed," she said.
Two days after she hit Bushnell, Gregory spoke to FOX 4, but did not want her face shown because she was concerned about her own safety.
"I am sorry that I hit him," she said. "It was a complete accident."
But sorry isn't enough for Bushnell, who says he needs help going to the bathroom and needs someone to put him in the shower.
"I can't do anything for myself," he said.
Bushnell is a father and works as a custodian at the University of Missouri, Kansas City. He was heading to work on his bike at about 3:30 a.m. on May 6 when he was hit by Gregory's SUV.
He doesn't remember anything. He woke up in intensive care a week later.
"All I know is when I woke up in the hospital, a week later I had over 34 staples in my head and now I'm disabled, can't walk , can't do anything," Bushnell said.
Bushnell says he also has hearing loss in his left ear. He's also worried about a blood clot in his right thigh.
"They told me if it moves it can kill me," he said.
Bushnell is on sick leave. He is trying to find a lawyer. meanwhile, Gregory returns to court for her tickets in September. Gregory told FOX 4 that Bushnell was not pushing his bike along the curb, but was instead "directly in the middle of the road," and said she did not see him until impact.
"It was just not enough time," she said, "not enough time for me to stop."
She told FOX 4 she was freaked out, she jumped back in her car and drove home to tell her mom, who then had her call police.