This is an archived article and the information in the article may be outdated. Please look at the time stamp on the story to see when it was last updated.
On his last day as governor, Eric Greitens pardoned five people and commuted the sentences of four others, including Rodney Lincoln.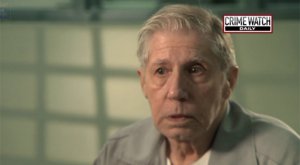 The 73-year-old spent more than three decades behind bars for a crime he said he did not commit.
FOX4's Nicole DiAntonio spoke with representative from the Midwest Innocence Project (MIP) who was there when Lincoln was released.
Rodney Lincoln was in prison for 36 years, but no longer. And now he is making up for lost time with loved ones.
"This is actually the very first time he ever met that grandson," Tricia Bushnell, MIP Executive Director, said as she watched video of Rodney reuniting with his family.
She was there the moment Rodney was released from prison and reunited with his two daughters.
"When they first see him, I mean, that is the first time since they were kids they have seen him in civilian clothes," Bushnell explaied. "We went out to dinner afterwards and they kept pinching him and said, 'well, we know it is real.'"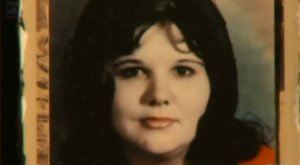 Rodney was charged with the murder of JoAnn Tate in her St. Louis apartment in 1982 and for attacking her two daughters with a knife. DNA evidence and eyewitness testimony were used to convict him.
"At trial, Mr. Lincoln presented a solid alibi defense, however, the State relied on now discredited forensic evidence and the suggestive identification of a traumatized young victim to secure his conviction," MIP writes of the case on their website.
Rodney described the pain of life behind bars in a poem he wrote called "I'm Here."
"It is hard to see a young man go in, and a 73-year-old man walk out," Bushnell said.
But, it was discovered years later the evidence was wrong, and the JoAnn Tate's daughter, who was a child at the time, had recanted her testimony as an adult.
After watching the case on an episode of "Crime Watch Daily," the victim's daughter said she had flashbacks and realized Rodney Lincoln was not the man who killed her mother.
Bushnell said Lincoln's case shows some of the issues with the Missouri system.
"I think what we hope, and what Mr. Lincoln hopes, is that this will help other people believe that this happens, and help fix the system," Bushnell said. "It should not be this hard."
Outside the prison, Rodney took in his first free moments, making call after call telling loved ones the news.
He finally had his chance to live his life as a free man.
Bushnell said they all arrived at the prison around 4 o'clock, and Rodney walked out around 6:30.
She said his next step is to spend time with his family, including some grandchildren he's never met.
Bushnell said they will continue working for justice until there is an exoneration.