This is an archived article and the information in the article may be outdated. Please look at the time stamp on the story to see when it was last updated.
OLATHE, Kan. -- The family of a woman killed by a driver who was fleeing from police is upset over a plea deal in the case. Roy Lee Maney Wednesday pleaded guilty to a lesser charge in the death of Tiffany Mogenson, 30.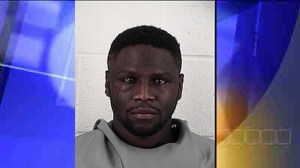 Maney was looking at a life sentence if convicted of first degree felony murder, with no chance for parole for 25 years.
As a result of today's plea bargain, Maney is expected to receive a sentence of less than 16 years behind bars.
Back in October 2013 Tiffany Leigh Mogenson died in a horrific traffic accident at 75th and Roe in Prairie Village. Evidence presented in the case showed Maney was driving recklessly along 75th Street, weaving in and out of traffic in an attempt to elude police, before colliding with Mogenson's car.
The victim's husband says the citizens of Johnson County have not been served well by the plea bargain.
"I'm not sure I can actually convey how we are feeling," said Mike Mogenson. "Obviously no sentence rendered or no agreement would ever bring Tiff back. We fully recognize that. Being honest no sentence would ever be long enough for me."
Prosecutor Lannie Ornburn called the plea agreement "an appropriate resolution to the case."
The judge says she is not bound by the plea deal but is expected to go along with it.
Tiffany Mogenson operated a dance studio in Blue Springs, Mo., and also was a Chiefs cheerleader and former Mizzou Golden Girl. A scholarship fund has been set up to keep her love of dance alive.
Worst case now for Maney if he's sentenced consecutively is 729 months in prison or 60 years 9 months behind bars.
Maney is scheduled to be sentenced on April 8.