This is an archived article and the information in the article may be outdated. Please look at the time stamp on the story to see when it was last updated.
KANSAS CITY, Mo. — A man hoping to sell his World Series tickets and buy his girlfriend an engagement ring  was robbed and assaulted Monday right outside Kauffman Stadium.
At about 2 p.m. Monday, Jake Stewart, 36, from Overland Park, met a man outside the K, who claimed he wanted to buy the World Series tickets that Stewart had listed on Craigslist.
The man said he didn't bring cash, but would run to the bank and get the money.
"He pulled up and he told me, he said, 'Sorry. I'm running late. I have to run down the street to my bank, get the money, and I'll be right back,'" Jake recalled.
So Jake waited.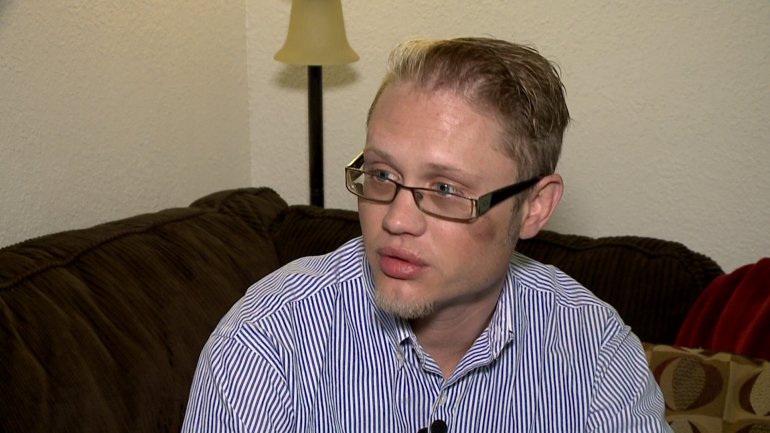 But within minutes, Jake says two other men pulled up in a maroon, older model 4-door Oldsmobile and demanded the World Series tickets. They had a gun and shoved it into his face and hit him with it.
Jake handed over his tickets and described to FOX 4's Robert Townsend what he was feeling at that moment.
"I'm just scared! I want to do what they say!"
Stewart had hoped to use the money from the tickets for a special occasion.
"I wanted to propose to my girlfriend," he said. "Unfortunately, I don't get to do that now."
While they're both saddened that the tickets and money are gone, they are relieved that Jake is okay.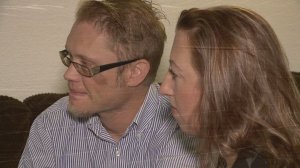 "Someday we're gonna get married," said Crystal Henley, Jake's girlfriend. "I love him."
Police say they will review surveillance video from the area to see if they can determine who these men are.
Authorities say they are patrolling the Truman Sports Complex during tailgating and game hours.
"We're out here. We'll be on carts, four-wheelers, police cars. So we've got a large number of people in the parking lot and inside the stadium," said Capt. Todd Paulson, KC Police Dept.
Despite being very visible throughout the parking lot, police are hoping to just blend in with Royals fans.
"Just trying to be visible, make sure everybody has a good time and everybody goes home safe," Capt. Paulson said.