This is an archived article and the information in the article may be outdated. Please look at the time stamp on the story to see when it was last updated.
KANSAS CITY, Mo. -- "He could've killed me."
That warning came from an Independence man about accused killer John Jeffries.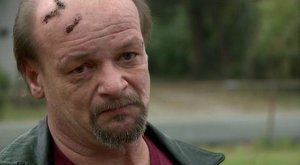 Cris Green told police days "before" Jeffries allegedly shot and killed a Blue Springs man, Jeffries fractured his skull.
FOX 4's Robert Townsend talked to Green about the attack.
Murder suspect John Jeffries is still in the Jackson County jail, and that's where Cris Green says he hopes Jeffries stays.
Green says he suffered a savage beating at Jeffries's hands.
Green said he first met Jeffries about six months ago and considered him to be an acquaintance. He said on Nov. 4, he was just trying to help Jeffries out, when Jeffries asked him to drive him to a friend's home.
But out of the blue, the 54-year-old grandfather says Jeffries suddenly beat him over his head and across his face with an object "for no apparent reason" as Green drove along E. Lea Road in Independence.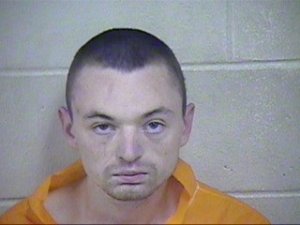 Green said so much blood covered his shirt and face that he couldn't see and suddenly stopped his minivan before police and paramedics arrived.
That's when he said Jeffries told him to get out, stole his van, wallet. and $4,000 worth of tools.
Police say a week later Jeffries shot and killed Clint Peckman, an innocent stranger, outside a Blue Springs restaurant and also tried to carjack another driver.
"Sixteen stitches, three days in the hospital, and I'm having trouble with my vision," Green explained. "I could have been the guy in Blue Springs and my heart goes out to them. It's something I thought would never happen to me."
Jeffries is charged with second degree murder and other crimes in connection with Peckman's death.
Police say they are still investigating the assault on Cris Green and that's why Jeffries hasn't been charged in that attack as of now.
Jeffries is being held on a $250,000 bond.