This is an archived article and the information in the article may be outdated. Please look at the time stamp on the story to see when it was last updated.
KANSAS CITY, Kan. — The man charged with capital murder for the triple homicide of a KCK family was sentenced to life in prison without parole Thursday.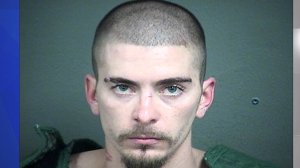 Jason Tucker, 29, pleaded guilty in February to the capital murder charge related to the homicides of 47-year-old Bernadette Gosserand, 47-year-old Vincent Rocha and 26-year-old Jeremy Rocha. The three were found dead in a home in the 1900 block of S. Boeke Street.
Three kids ranging in age from 5 down to 1 were also found in the home, all were unharmed. A fourth Hispanic male in his 20s was also shot and hospitalized with non-life threatening injuries.
An attempted burglary charge filed against Tucker offers a possible motive and insight into what may have happened before the victims were shot and killed.