This is an archived article and the information in the article may be outdated. Please look at the time stamp on the story to see when it was last updated.
KANSAS CITY, Mo. — The suspect at the center of the investigation into the Northland murder of a well-known KC tattoo artist is now facing more charges.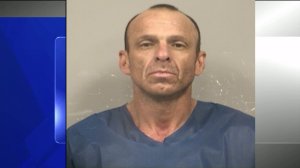 Arnoldo Pompa-Rascon, 41, is charged with first-degree murder in the death of Russell Fisk and armed criminal action in Platte County. Pompa-Rascon told investigators voices in his head told him to shoot people.
Platte County Prosecutor Eric Zahnd said a grand jury indicted Pompa-Rascon on Friday, but the indictment was sealed until it was served to Pompa-Rascon.
"When we have got that opportunity to bring a case before 12 independent members of the Platte County community to get their reaction to a case, that is something that I always prefer to do," Zahnd said.
Pompa-Rascon is the suspect in the three shootings on May 11, two of which occurred in Clay County. Pompa-Rascon admitted to Clay County investigators that he shot Fisk, according to court documents. He also allegedly shot a man on a motorcycle and another man in his driveway.
"When it exploded I thought my tire popped. I looked down, my hand was bleeding. I was getting ready to pull over to maybe take a look at it, he continued shooting," said the motorcycle rider who asked not to be identified. "It was one, two and then probably another five or six. When he was rapid firing, I could feel gravel and rocks and stuff hitting my right leg."
The 41-year-old suspect is in the country illegally from Mexico having crossed the border four times.
Court records say Pompa-Rascon told officers that voices tell him who to shoot, but he decides with his heart who is bad and who to shoot. He said the gun won't fire if they are good people.
In Missouri, first-degree murder carries a sentence of life in prison with no chance of parole. Zahnd said, in some cases, first-degree murder can also carry the death penalty, and he will review the case to determine if the state will seek the death penalty.
"It is far too early for me to tell you whether the state will elect to pursue the death penalty in this case," Zahnd said. "But under the law, the fact that the defendant chose his victims at random would be an aggravating circumstance. Again, I caution you all of the allegations in this case are just that. They are allegations."
According to a spokesperson for U.S. Immigration and Customs Enforcement, officials placed an immigration detainer and federal warrant of removal on Pompa-Rascon last week. Monday's murder charge would trump deportation. If Pompa-Rascon is convicted in Platte County, he would serve his sentence and then be deported back to Mexico afterward if ever released.
Pompa-Rascon is also charged with crimes in connection to a burglary in Jackson County. Police say he broke into a home in Kansas City and stole the gun he used to commit the Northland shootings.
Pompa-Rascon will make the first of many court appearances Tuesday in Clay County. His bond is set at $1 million, cash only.