This is an archived article and the information in the article may be outdated. Please look at the time stamp on the story to see when it was last updated.
KANSAS CITY, Mo. — The ex-girlfriend of a 22-year-old man who police say is the suspect in an apparent murder-suicide says he also tried to kill her.
Kansas City police confirmed a body found early Wednesday near 85th Street and Hillcrest was that of 18-year-old Mikayla Norris, who was reported missing Sunday after she didn't show up for work at Jack Stack in Overland Park.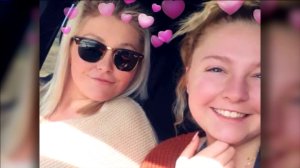 Then 22-year-old Kareem McCoy-Lee was found dead in Norris' car behind the Liberty Commons mall. Police believe McCoy-Lee killed Norris and took his own life.
In between their deaths, police believe McCoy-Lee also tried to kill his ex-girlfriend, 22-year-old Bryanna Spencer.
Spencer's family took McCoy-Lee in as a son when the two started dating, but the relationship quickly turned violent. When Spencer ended it for good, McCoy-Lee allegedly arched a plan to kill her and her mother.
On Tuesday, Spencer said McCoy-Lee pulled up to her car in Norris' car and began shooting at her. The bullet went past her face, narrowly missing her head.
"I just smelled it, and I immediately put the car in reverse, backed out, made a U-Turn going back into traffic," Spencer said. "And I was speeding, hoping that some police officer is going to follow behind the both of us, and if he started shooting, they would shoot back. I don't know, but I was hoping it would catch the attention of somebody."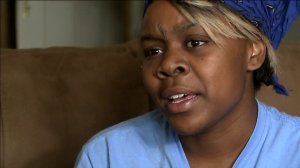 Spencer was on her own, running from certain death when her tires went flat and she hit a tree. Spencer spotted two men working on a billboard in a field on South Stewart Street.
"As I got out the car I ran, I ran towards the men," she said. "He shot at me, fired a few shots at me and I am like, 'Please help me, help me, he is trying to kill me.' And I go around to his passenger side, and I am like, 'Are you going to help me?' and he is like, 'Yeah get in, get in.' So as soon as I get into the car, we see that Kareem drives off. I was a little shaken up from that. I was just kind of in hysterics, and I was nervous because I am like, 'No we gotta go. What if he comes back?' And he was like, 'You are all right. You are OK.'"
Spencer said she had never heard of Mikayla Norris before but found out the two met on Tinder. In a Facebook post by McCoy-Lee outlining his plan to kill Spencer and her mom, he referred to Norris, saying the "white girl was just a (pawn) for the car."
"It just hurts me because I am just like, 'That poor girl. She really didn't deserve anything. She had absolutely nothing to do with this," Spencer said. "She was just literally a pawn in his sick twisted game."
Bailey Sherman was best friends with Norris since third grade. She is heartbroken, trying to figure out how she'll move forward without the friend she said was beautiful, kind and always wanted to make people happy.
"I don't know how I am going to do it because she is the person that always kept me going," Sherman said. "She would always find some good reason to make me laugh or do something with her."
Both moved from rural Kansas to Kansas City last summer to pursue their education. Norris was working at Jack Stack to earn money for cosmetology school. The two were inseparable and talked every day, including the night Norris disappeared.
"When I talked to her last — and it was around 9, 10 — she was just sitting in her car in Independence," Sherman said. "We were actually talking about spring break. We were planning on going to Padre, but then I asked her what she was doing, and she said meeting up with a friend."
Sherman doesn't know if that friend was McCoy-Lee, but she said she never heard from her best friend again.
McCoy-Lee was spotted at a gas station Sunday, driving Norris' car. It was the same car he was driving when McCoy-Lee tried to kill his ex-girlfriend Tuesday and the car in which he took his own life.
Before he killed himself, McCoy-Lee wrote a post on Facebook saying, "Body across from 8503 Hillcrest Road, damn gun jammed."
That's where police found Norris' body.
Sherman said one of their last conversations was about getting matching tattoos —  a rose on their wrists — for Norris' birthday on Friday. Sherman said she's still getting the tattoo to honor and remember her friend.