This is an archived article and the information in the article may be outdated. Please look at the time stamp on the story to see when it was last updated.
MONTGOMERY COUNTY, Mo. — After a massive manhunt, Pablo Antonio Serrano-Vitorino, suspected of four Kansas City, Kan., murders and another one in New Florence, Mo., was found in Montgomery County and taken into custody early Wednesday morning.  Montgomery County is located between Columbia and St. Louis.
Serrano-Vitorino, 40, has been charged with four counts of first degree murder in Wyandotte County for allegedly shooting four men in KCK late Monday night. The victims are Clint Harter, Austin Harter, Mike Capps and Jake Waters. They were all killed at a home in the 3000 block of South 36th Street around 11 p.m., Monday.  Before he died, one of the men was able to call 911 to tell police about the shooting.
Police say Serrano-Vitorino then fled and they found his truck abandoned on the side of Interstate 70, nearly 170 miles east of the metro, on Tuesday morning. They then discovered another homicide victim nearby, a 49-year-old man named Randy Nordman.
Serrano-Vitorino was found just after 12 a.m., Wednesday in a culvert near a convenience store that is right down the street from the last place he was last sighted. Police described him as looking exhausted and covered in mud when they made the arrest.
"That capture was in direct response to a citizen that called in and notified us that while he was in that area a subject approached him with a gun," Sgt. Scott White with the Missouri Highway Patrol said. "We had officers in the area, they immediately responded and started checking the area."
Authorities say Serrano-Vitorino had an assault riffle when he was captured, but no shots were fired during his arrest. The capture ended a 17-hour manhunt.
"While officers were in the area, they spotted the suspect lying down in a ditch near a pole," Sgt. Scott White added. "And they were able to take him into custody without incident."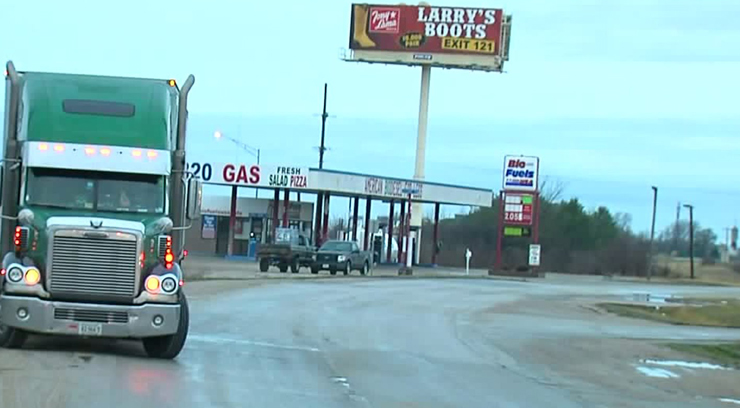 Nearly 100 officers, including k-9 units and SWAT teams worked on the manhunt. The weather added an extra layer of difficulty overnight and caused police to bring down the helicopter and search from the ground.
"Us as law enforcement, we're very relieved that it ended the way it did," Sgt.  White said.  "And I know a lot of the citizens are breathing a sigh of relief also. We have five people that have been killed and certainly we didn't want anymore injuries didn't want anymore deaths."
The Missouri Highway Patrol says Serrano-Vitorino pulled a gun on a driver in what they believe was an attempt to take the driver's vehicle, but that person was able to escape and call 911.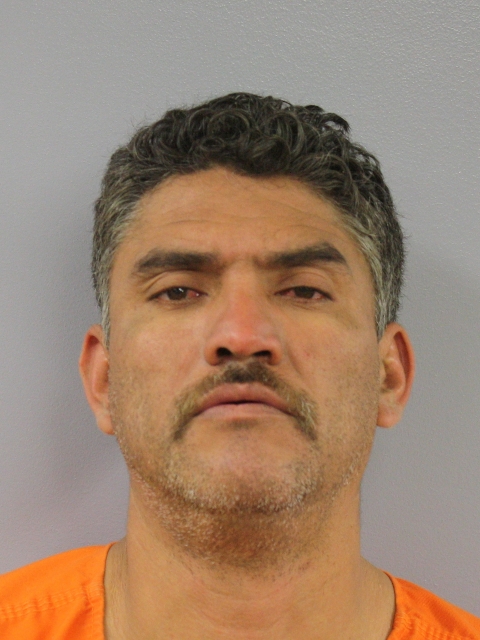 Serrano-Vitorino is currently being held in the Montgomery County jail where he will be questioned about the murder that happened in Montgomery County.
The United States Citizenship and Immigration Services did confirm to FOX 4 on Tuesday night that Serrano-Vitorino was not in the country legally, providing this statement:
"U.S. Immigration and Customs Enforcement (ICE) previously deported Pablo Serrano-Vitorino, an illegal alien from Mexico, in April 2004, based on final orders of removal from a federal immigration judge.  Mr. Serrano-Vitorino illegally re-entered the United States on an unknown date.  ICE will continue to monitor this case and will place a detainer on Mr. Serrano-Vitorino if he is taken into local custody.  ICE remains focused on smart, effective immigration enforcement that prioritizes threats to national security, public safety and border security."
Lieutenant Kelly Bailiff with the Wyandotte County Sheriff's Office told FOX 4 that Serrano-Vitorino was in the Wyandotte County jail in June of 2015 for an alleged charge of domestic battery. Bailiff did not elaborate on the charge, but court records show it was a municipal charge for domestic battery.
And three months later, the Johnson County Sheriff's Office says he was fingerprinted in Overland Park, but he was released because of an error by U.S. Immigration and Customs Enforcement. ICE says it erroneously issued a detainer to the Johnson County Sheriff's Office, instead of to the Overland Park Municipal Court.
Serrano-Vitorino is being held on a $2-million bond for the murders which occurred in Kansas City, Kan.
FOX 4 will continue to provide updated information as soon as it becomes available.
Previous Coverage: