This is an archived article and the information in the article may be outdated. Please look at the time stamp on the story to see when it was last updated.
KANSAS CITY, Kan. — Authorities across Missouri are searching Tuesday for a man who is wanted in connection to five homicides that span from Kansas to mid-Missouri. Late Tuesday afternoon, the Wyandotte County district attorney charged Pablo Serrano-Vitorino with four counts of first degree murder for a quadruple homicide that happened on March 7 at a KCK home.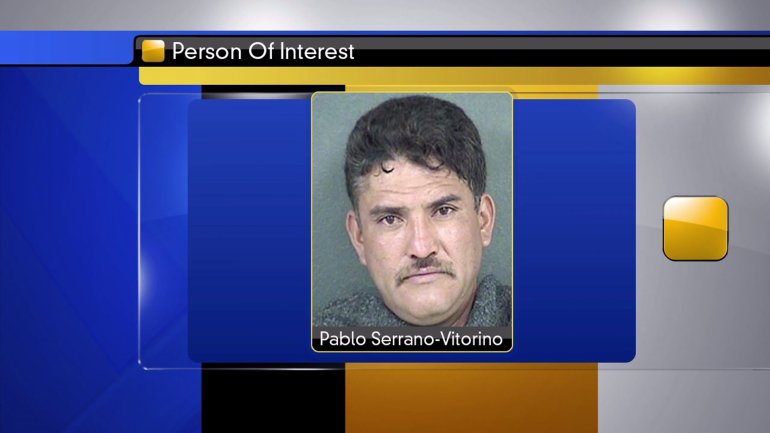 Police say they are still looking for 40-year-old Serrano-Vitorino in Montgomery County, Mo. Serrano-Vitorino is described as 5 foot 10 inches tall and 175 pounds. He was last seen wearing a red and black flannel jacket, blue hooded sweatshirt, and possibly blue jeans. His direction of travel is unknown.
Police found a vehicle matching the description of the one Serrano-Vitorino had been allegedly driving, abandoned along I-70 near Montgomery County, Mo., which is approximately 170 miles east of Kansas City just after 8 a.m., Tuesday.
Shortly after, the Highway Patrol found a fifth homicide victim, who police identified as 49-year-old Randy J. Nordman, inside a home east of Highway 19 on the south outer road. Trooper Scott White says Serrano-Vitorino likely tried to break into the man's Montgomery County home after ditching his vehicle along I-70. Serrano-Vitorino then allegedly shot and killed the man inside the home before fleeing the scene.
The Missouri State Highway Patrol sent an alert to Montgomery County, Mo., residents around 8:45 a.m., that says Serrano–Vitorino should be considered armed and dangerous. Anyone who believes they know where Serrano-Vitorino is asked to call 911  or *55 immediately. Schools in the area have also been placed on lockdown while the man-hunt is underway. The Highway Patrol told KTVI just before 11 a.m., Tuesday that they believe Serrano-Vitorino is still in the Montgomery County area and that he may be armed with an AK-47.
"We definitely want to take this person into custody before anyone else gets injured or killed," a Missouri Highway Patrol Trooper told KTVI.
There are currently more than 100 law enforcement officers with the Missouri Highway Patrol looking for Serrano-Vitorino including state troopers, canine units, officers in two chopper, two SWAT teams and Montgomery County Sheriff's Deputies.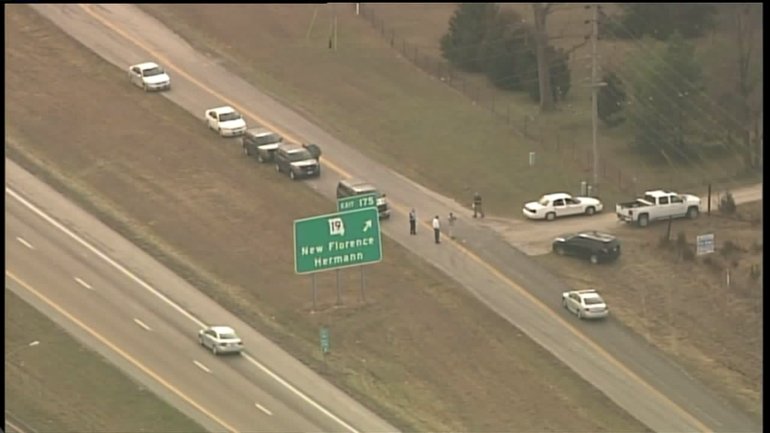 Serrano–Vitorino is also wanted for the shooting deaths of four men who are in their early 30's, who have not yet been formally identified. Investigators say police were called to  the 3000 block of South 36th Street around 11 p.m., Monday., when a man reported that he and three others had been shot. When police arrived on the scene they found three men dead from apparent gunshot wounds. A fourth person, who was on the porch, was taken to the hospital to be treated for gunshot wounds, but he later died from his injuries.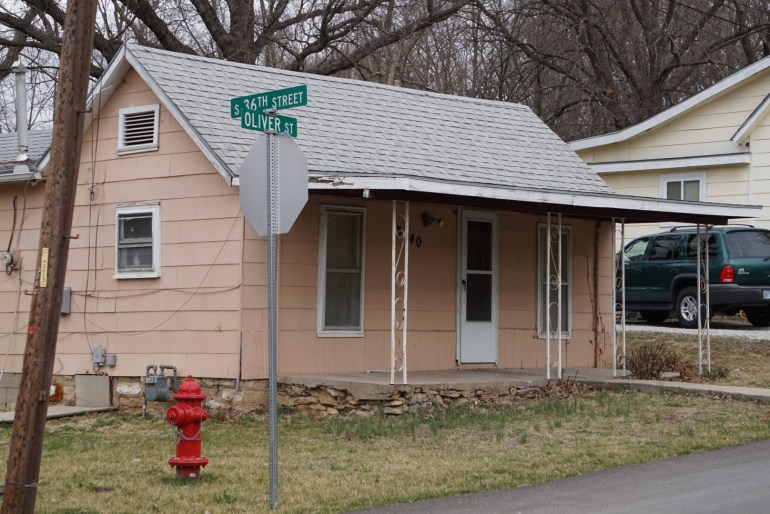 Lieutenant Kelly Bailiff with the Wyandotte County Sheriff's Office told FOX 4 that Serrano-Vitorino was in the Wyandotte County jail in June of 2015 for an alleged charge of domestic battery. Bailiff did not elaborate on the charge, but court records show it was a municipal charge for domestic battery.
Investigators are still trying to determine what led up to the quadruple homicide, but they did say they do not believe this was a random act. Neighbors say Serrano-Vitorino lived in the neighborhood for a year with a girlfriend and a young child, and investigators believe Serrano-Vitorino was at the house when the shooting happened but fled right after. Neighbors added that Serrano-Vitorino does not speak English.
"There's a lot of neighbors outside," officer Cameron Morgan with the Kansas City, Kan., police department said. "A lot of them know each other, a lot of these houses back here are owned by the same people, so they're all familiar with each other. They had some information for us, but they all pretty much heard and saw things."
A woman on the scene named Ruth Harter said one of the victims was her husband, Clint, and another was her brother-in-law named Austin.
"I want him found," Harter said referring to Serrano-Vitorino. "I just want justice for my kids."
Harter told FOX 4 that she is currently eight-months pregnant and has a two-year-old daughter at home.
"This family just had a lot of losses lately and they just really need everybody's prayers in and help to try to find whoever did this," family friend Lana Payton said. 
Neighbors described the four men shot to death in Kansas City, Kan., as good men who were buddies from high school and liked to work on cars.
Anyone with any information regarding the case is asked to call the TIPS Hotline at (816) 474-TIPS.
*Kansas City, Kan., police initially listed Serrano as 36-years old.