This is an archived article and the information in the article may be outdated. Please look at the time stamp on the story to see when it was last updated.
KANSAS CITY, Mo. — A South Kansas City triple homicide case takes an interesting turn after the key witness marries the man accused of the crime.
The development creates a legal loophole that could make things a whole lot tougher for the prosecution, as Missouri law protects spouses from having to testify against each other.
Prosecutors have charged 23-year-old Joseph Nelson with three counts of first-degree murder and burglary.
If convicted, Nelson is facing life in prison without parole after prosecutors say he went to a home near East 84th Street and Hillcrest Road on Sept. 8, 2015, and fatally shot his ex-girlfriend, 17-year-old Bianca Fletcher, their 1-year-old son, JoJo, and Bianca's friend, 18-year-old Shannon Rollins.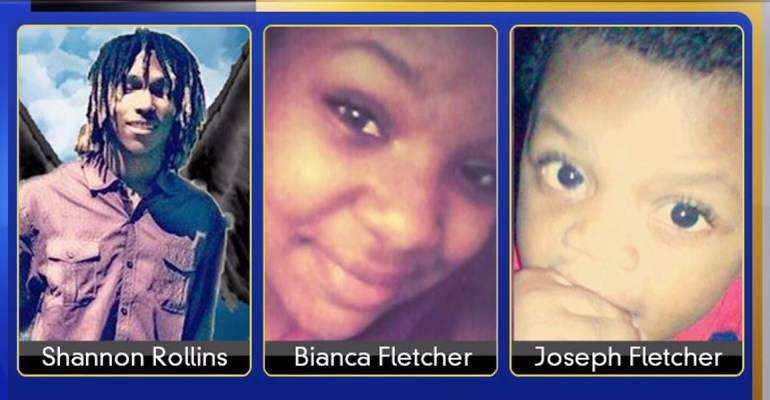 The key witness in the case is Nelson's latest girlfriend, Shellana Davis, who initially told police she saw Nelson fire the gun, and then helped him pick up shell casings after the deadly shooting.
She is now charged with burglary and tampering with evidence, and her testimony will likely serve as the most important piece of the puzzle for prosecutors in their case against Nelson.
In court documents, prosecutors call Davis a "necessary and essential witness for the state" whose eyewitness account is the basis for Nelson's felony charges.
But using her statements just became more of a challenge for prosecutors, after she somehow managed to legally marry Nelson last month on Dec. 8.
Since Missouri law gives spouses the right to avoid testifying against one another, prosecutors said in court documents that it's possible her testimony could now be thrown out.
It's a potential scenario that's upsetting to victim Shannon Rollins' mother, who just wants justice.
"It's disappointing that they were allowed to have this contact when she's the key witness. It's crazy," Yale Washington told FOX 4.
"It was just messed up. Basically I feel like this: If you're a key witness, why are you talking to him? So y'all have been secretly talking this whole time. Instead of giving her a lesser charge, she needs to be brought up to the same charges Nelson got."
Prosecutors had filed a motion in November asking a judge if they could depose Davis so they could videotape her testimony. But about a week before that hearing, Davis and Nelson were married.