This is an archived article and the information in the article may be outdated. Please look at the time stamp on the story to see when it was last updated.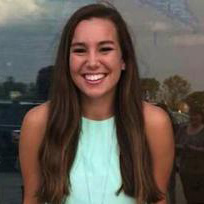 BROOKLYN, Iowa — A Mass will be held for an Iowa college student less than a week after her body was found in a cornfield in Central Iowa.
The funeral for 20-year-old Mollie Tibbetts will be held Sunday afternoon in the gymnasium of BGM High School in Brooklyn. Tibbets grew up in the city. About 1,500 people live there.
Cristhian Bahena Rivera is charged with first-degree murder in Tibbetts' death. Investigators say the 24-year-old Mexican farm worker led them to a cornfield Tuesday where Tibbetts' body had been left since her July 18 disappearance.
Tibbetts had been staying in Brooklyn during a summer break from her studies at the University of Iowa.