This is an archived article and the information in the article may be outdated. Please look at the time stamp on the story to see when it was last updated.
KANSAS CITY, Mo. —  Mayor Sly James will hold a news conference Monday to discuss how he would like the city to honor Martin Luther King, Jr.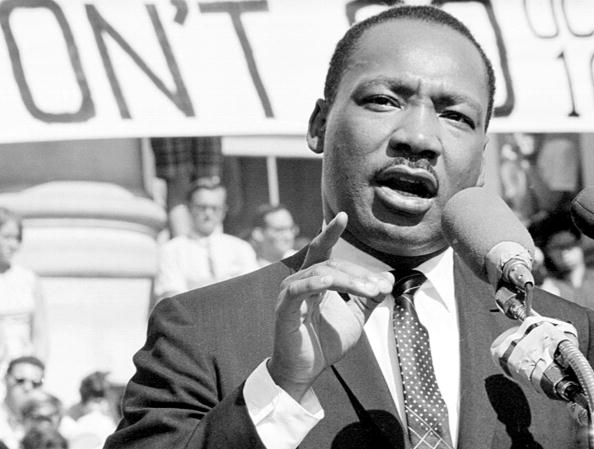 Mayor James recently appointed an 11-person panel who came up with  three options, including renaming KCI, the MLK, Jr. Airport.
The panel held four public hearings to get feedback from  the community.
The community was very vocal about renaming KCI the Martin Luther King, Jr. Airport. There were others who wanted to rename 63rd Street after MLK because it was reflective about his message that all people are the same and 63d Street, going to east to west, travels from across diverse income areas of town. In addition to these suggestions, there are religious leaders who would like to see The Paseo renamed for the civil rights leader.
The city council will decide which suggestion will best fit Kansas City.
The Kansas City Aviation Department issued the following statement Sunday:
"The Kansas City Aviation Department has not been officially notified of the committee's recommendations. The Department looks forward to the opportunity to be engaged in a public discussion about the pros and cons of naming the new terminal versus the renaming of Kansas City International."
Below is a draft of a letter sent to the Mayor's office May 10 with the request to give it to the committee.
Members of Mayor Sly James' Dr. Martin Luther King Jr. advisory group:
Thank you for your work and collaboration regarding the opportunity for Kansas City to properly honor Dr. Martin Luther King Jr.
As the Director of Aviation for the Kansas City Aviation Department, I wanted to provide some perspective regarding airport branding. Thank you for your consideration.
It's not difficult to begin assembling a list of well-known airports that are named to honor very special individuals. Airports like Charles de Gaulle (CDG), JFK (JFK) and Heathrow (LHR) quickly come to mind as both well-known and geographically identifiable global gateways.
Unfortunately, the majority of airports that carry an individual's name are not well-known. This causes significant issues when it comes to marketing, branding, and airline recruitment, especially in regards to the international marketplace. For example, I offer these Top-100 U.S. airports that have both national and international branding issues as their names do not clearly communicate their geographic location:
               John Glenn International Airport
               Gerald R Ford International Airport
               T.F. Green Airport
               Louis Armstrong International Airport
               John Wayne Airport
                General Mitchell International Airport
You are likely aware that the Aviation Department manages an airport that is named to honor a visionary Kansas Citian. Charles B. Wheeler Downtown Airport (MKC), located just north of downtown, is a front door to Kansas City for general aviation and business aviation travelers. When we are promoting Charles B. Wheeler Downtown Airport and meeting with representatives from flight departments of Fortune 500 companies their first question is always the same: "Now where are you from?"
I believe it is also worth noting that current best practice for airports is to remove or lessen non-geographic words from their names. This is evidenced right here in Missouri where Lambert-St. Louis International Airport was renamed in 2016 to St. Louis-Lambert Airport. In California, Lindbergh Field was renamed to San Diego International Airport in 2003. On the east coast, T.F. Green Airport will likely become Rhode Island International Airport later this year. "The name change properly reflects the direction the airport is headed and better identifies Rhode Island as a destination with travelers both domestically and around the world," said Jonathan N. Savage, chair of RIAC's Board of Directors.
As Kansas City considers many opportunities of how to properly honor Dr. Martin Luther King Jr, I encourage you not to seek to rename Kansas City International Airport. Doing so would remove the airport's critical geographic indicator, create confusion among the traveling public and would hinder the Aviation Department's ability to effectively market Kansas City both nationally and internationally.
Again, thank you for your consideration.
Best regards,
Patrick Klein
Director of Aviation