This is an archived article and the information in the article may be outdated. Please look at the time stamp on the story to see when it was last updated.
OMAHA, Neb. — A crew member with the television show "Cops" was killed by police bullets outside a Wendy's restaurant as police exchanged gunfire with an alleged robber Tuesday night.
However, the Omaha police chief confirmed in a news conference on Wednesday that the robbery suspect, Cortez Washington, 32, was shooting only an air gun that shoots BB pellets, but looks like a real firearm.
Washington, according to the chief, has ties to Kansas City and was on parole out of Kansas. According to online records from the Kansas Department of Corrections, he served time for four separate convictions in Wyandotte County, including possession of narcotics, criminal damage to property and fleeing/eluding law enforcement officers.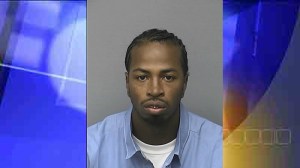 He was discharged from KDOC on May 18, 2011.
Police say COPS crew member Bryce Dion, 38, was wearing a protective vest when he followed police into the restaurant to film.
Somehow, he became trapped in a vestibule and in the line of fire, which amounted to more than 30 rounds.
"When Mr. Washington started exiting and pointing his weapon on the way out, it forced the officers to continue their gunfire. I can tell you that nobody wanted Bryce to get hurt. Nobody wanted anyone to get hurt," said Omaha Police Chief Todd Schmaderer.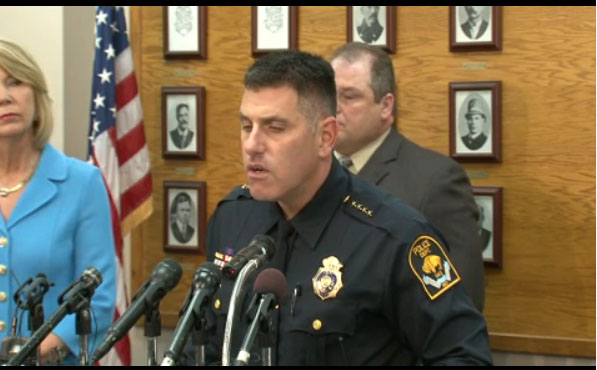 The chief said the fatal shot hit Dion's left arm and "slipped in between the vest where there's an open area."
When asked if he thought 30 rounds was necessary, the chief said he had reviewed the video and talked to officers and believes the three police officers responded correctly.
"This is an unfortunate incident but I do not believe it should be viewed anything other than that," he said.
Two of Bryce Dion's bosses with Langley Productions stood before the microphone, arriving in Omaha in the rain just minutes before the news conference.
"It's a tough one for us. It's a big blow for us," they said about losing Dion.
They described him as a "private guy" from the Boston area.
"He's a single guy. He was just promoted this year to sound supervisor. Just a great guy. Very positive," one said.
They said Dion and his fellow crew members had been filming in Omaha for about a month and have one week of work left. Police say the show was invited to shoot in Omaha because the department wanted better police and community relations. The department also wanted to be transparent after last year's excessive force incident that resulted in the firing of six Omaha police officers.
Dion's colleagues are now in counseling. The representatives from Langley Productions said they know how difficult Dion's death is for the Omaha police officers, acknowledging that the film crew and police form bonds of friendship as they work closely together for weeks at a time.
Chief Todd Schmaderer identified the officers who fired the shots.  They are:
Darren Cunningham, 37, a ten-year veteran
Brooks Riley, 35, a four-year veteran
Jason Willhelm, 39, a four-year veteran
The chief said a grand jury would be convened to decide whether police acted appropriately.