This is an archived article and the information in the article may be outdated. Please look at the time stamp on the story to see when it was last updated.
KANSAS CITY, Mo. -- It's been one year since the 911 calls started pouring into dispatch and police found three people shot and two beaten inside an upscale south Kansas City neighborhood. All five died in the violent spree, leaving a Southside neighborhood in shock.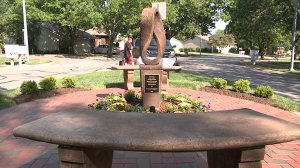 On the anniversary, neighbors and friends gathered to honor the victims with a permanent memorial, which Woodbridge residents say they put their hearts into designing.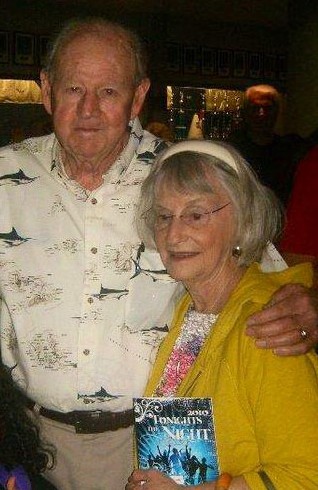 Dozens turned out for a ceremony, also to unite as a community and heal from tragedy. A beautiful space glistens in the sun, bearing the names of Ann Taylor, George Taylor, Susan Choucroun, Lorene Hurst, and Darrell Hurst. Prosecutors say they were killed by Brandon Howell, who was intent on stealing a vehicle and eliminating witnesses at any cost. Last week, the Jackson County prosecutor announced she would seek the death penalty against Brandon Howell, whose trial begins September 25.
"These people, even though they're gone from this earth, they still are remembered and live on right here as far as I'm concerned," said Woodbridge homeowners' association president Rick Mayer. He addressed dozens of residents, and city leaders during the unveiling.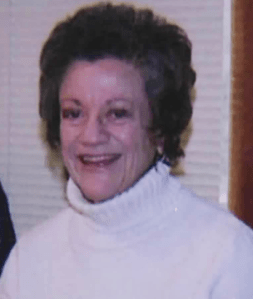 Folks briefly reflected on the tragedy that brought them there, and that lead to an infinity symbol of the Woodbridge community's resilience.
One year ago, this normally peaceful neighborhood was transformed to a scene of chaos, with dozens of police and other first responders trying to track down a killer and help victims. Rick Mayer says even hours after the tragedy, residents proved fear following the shootings wouldn't define them.
"The day after the murders happened people were out walking their dogs like they usually did," said Mayer.
Kansas City Mayor Sly James also spoke to residents at the memorial's unveiling.
"I want you to know this entire city is with you. We stand with you. We pray for you. We pray for the families of those who have lost their lives to ridiculous absolutely needless violence," said Mayor James to the crowd.
Now the Woodbridge community has a way to honor those lost, every time they come and go, plus a reminder to move forward.
The homeowners association says the memorial was paid for entirely by the generosity of residents and area business, and cost the community about $10,000.
The monument was only finished last week and yet, someone has already vandalized it. A series of plants encircling the monument were stolen and have yet to be recovered.
Ann and George Taylor were severely beaten and died as a result of their injuries The gunman stole the Taylors' SUV and also shot and killed Lorene Hurst, 88, her son, Darrel Hurst, 63, and neighbor Susan Choucroun, 69.