This is an archived article and the information in the article may be outdated. Please look at the time stamp on the story to see when it was last updated.
KANSAS CITY, Mo. -- A new memorial stands in honor of the promising life of 18-year-old Daizsa Bausby.
She was killed in March, just as she was looking ahead to college life. Prosecutors charged her father Jerry Bausby in her death. This month he pleaded not guilty.
Daizsa Bausby was earning her associate's degree at Penn Valley Community College while still in high school, and would have been attending a university this fall. While her family comes to terms with her death, Penn Valley is helping make sure no one forgets the impact of her inspiring young life.
"She encouraged everyone around her to be the best that they can and just always happy and cheerful," said Daizsa's sister LaKenya Bausby.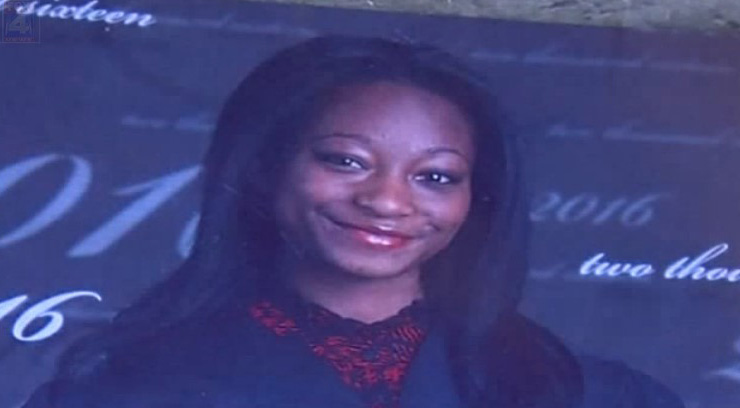 "Right away she was just incredible. She was just so welcoming; so friendly, so lively," said Daizsa's cheerleading coach Hayley Steel.
"She was such a bright light. She was such a shinning star," said Paula Schaaf, early college program coordinator for Kansas City Public Schools.
It`s clear, those who knew and loved Daizsa Bausby will remember her smile, and incredible beating the odds story. Now, so can all who visit the Penn Valley campus. A memorial garden in her honor was unveiled with her loved ones on hand.
"I believe the garden is very beautiful which they made for Daizsa, and it speaks volumes for her character and it`s going to live on. Long live Daizsa," said her mother who preferred not to give her name.
Aside from the garden, Daizsa`s mother was presented with the associate's degree Daizsa was months away from earning. Loved ones say she persevered despite personal life hurdles by holding down a job, cheerleading, and earning her associate's degree while still in high school.
"She never let it get her down. She stuck with it. She made good grades. She was right on track," said Schaff, who explained what a rigorous program it was at which Daizsa excelled.
Loved ones say she always motivated others to do their best, too.
"I just knew she would change the world and she did. I believe she changed the lives of so many people," said Steel.
It looks like she still will motivate others despite not being here.
"Basically just follow my dreams, and just try to succeed for her. Anytime I feel down or anything like that I`ll just remember that Daizsa would keep going so I will too," said LaKenya Bausby.
"How I honor Daizsa is just giving back to the community and recognize there is a lot we need to do in our community," said Daizsa's former classmate Tony Luu.
Wednesday night loved ones blew out their candles, and sent up their blessings along with the smoke, hoping Daizsa's spirit will live on.
"She`s a big part of our class. She always will be," said Luu.
"Her life is going to continue to impact people for years and years and years," said Steel.
Daizsa's mother says she'd like to thank the community for its prayers and support, and the family is glad to be getting justice in her death.