This is an archived article and the information in the article may be outdated. Please look at the time stamp on the story to see when it was last updated.
LEAVENWORTH, Kan. -- One metro family is aching, having witnessed their loved one being shot and killed on Christmas morning.
Police in Leavenworth said they're searching for the man who pulled the trigger in the early hours of Monday. The incident leaves the family of 33-year-old Shavar Walker without a father and husband and demanding justice.
"A reasonable person is not going to do what they did to my husband," Tara Walker, Shavar's wife, told FOX 4 News.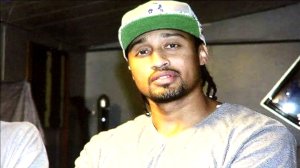 Shavar Walker, a father of three, had accompanied his wife for a Christmas Eve night of fun -- dinner and some games at one of Kansas City's casinos.
Tara Walker said the couple got a call from one of Shavar's friends in their native Leavenworth, asking for a ride. But the two didn't know trouble awaited them when they arrived at the Creekside Apartments on Vilas Street.
"Somebody was supposed to meet him there," Tara Walker said. "Some other guy came to the car and got in the backseat."
Tara said Shavar's friend had another man with him -- someone the couple didn't recognize. When the couple told the second man to get out of their car, Tara said he opened fire and killed Shavar and took a few shots at her as well.
"He's never going to come back," Tara Walker said while fighting back her tears. "Nothing can bring him back."
Tara Walker and her husband had been married for six years. She said she tried driving Shavar to the hospital, but she believes he had already died. Tara Walker also said Shavar had three children of his own, and the entire family is struggling to cope as his murderer remains free.
"Nothing can change this. Nothing can bring my husband back. They need to be found," Tara Walker said.
Leavenworth Police Maj. Dan Nicodemus told FOX 4 News that detectives are searching for a suspect, but he could not elaborate Wednesday afternoon.
Tausha Morris, Shavar Walker's mother, said Shavar was one of five children she raised. She and her daughter-in-law said they're desperate to see this murderer caught and tried.
"I wish I could catch them," Morris said. "I don't know if there's any words to describe the anger. I'd love to see them caught."
People living in those apartments told FOX 4 News they overheard the commotion Monday morning, but they couldn't see who shot Walker.
"They did it to my husband, and the way they did it, they tried to kill me. They're going to do it to somebody else," Tara Walker said.
If you have information that can help with this investigation, please contact Leavenworth Police at 913-682-4411. The agency also accepts messages via its Facebook page.
Walker's surviving loved ones have started a GoFundMe page to assist with raising money for his final arrangements.