This is an archived article and the information in the article may be outdated. Please look at the time stamp on the story to see when it was last updated.
SHAWNEE, Kan. -- There are new criminal charges for the former head of a Christian school in Shawnee.
Dennis Creason now faces nine counts of indecent liberties with a child. The allegations stem from incidents at Oaklawn Christian School spanning from May 2009 through August 2018.
As his case works its way through court, FOX4 has uncovered new records on the history of concerns at the school. Creason remains locked up, accused of sexually abusing students attending his Shawnee school for years.
"I saw his mug shot and just, it was shock. It was fear. It was confusion," a metro mother said.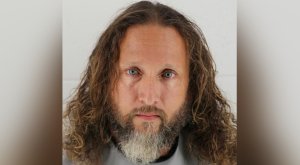 The parent, who asked FOX4 not to identify her, sent her daughter to summer camp at Oaklawn Christian. With an experience of day care abuse in her family, she did her due diligence in researching the school, its credentials and talking to neighbors.
"It just seemed like the perfect spot for us to go. We felt so blessed to have found it," she said.
But just days after summer camp ended, there was a stunning turn. Creason was arrested and charged with three counts indecent liberties with a child. This week, six more counts were added.
"Mr. Creason is the one who is charged, but how many other people are culpable?" the mother said.
After talking with her daughter and police, this mother believes her daughter wasn't victimized but is angry the alleged abuse went on for years.
"It's sick. It's sad. Where I think I start to get even more angry is realizing there weren't enough inspections being done," the mother said.
State records FOX4 obtained show in 2008, the state of Kansas notified Oaklawn that offering anything beyond 12 hours of before and after school care requires a license.
Instead of getting licensed, Oaklawn told the state its board would be cutting operations to "11 hours 40 minutes."
"It makes me very angry to know they can get away with that. They can find loopholes and work within those, and then it makes you question what else was going on? And in this case, you saw," the mother said.
Families of two former students are now suing Creason and his wife.
The lawsuit alleges Creason took children to the basement and "had them sit on his lap," then engaged in "sexual misconduct." And on at least one occasion, Creason allegedly told a child to "lay on top of him."
School employees warned of their concerns six years ago.
"I just ache for them. We were lucky. There were at least nine that weren't," the mother said.
Several complaints were filed with the state in 2013 and 2015, with concerns of "illegal care" and "physical abuse of students." In one 2015 inspection, a worker told state inspectors "surveyors could better spend their time somewhere else."
And each time, the state of Kansas found concerns "unsubstantiated."
Now, families are hoping the criminal case will close the door on Creason once and for all.
"What happens to him is what I hope is justice for all those little girls," the metro mother said.
Creason heads back to court Nov. 20 for a preliminary hearing.