This is an archived article and the information in the article may be outdated. Please look at the time stamp on the story to see when it was last updated.
KANSAS CITY, Mo. -- It's not a back-to-school supply, but many schools across the metro are stocked with them.
Many parents have no idea what they are, but ask just about any 15-year-old and they can tell you: It's a Juul, the vaping device of choice at many middle and high schools across the country.
Some parents have learned all about Juuls, and other vaping devices, the hard way -- their kids got addicted.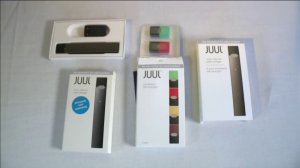 Like all tobacco products, you have to be 18 to buy a Juul, but the staff at Exotic KC Vape 'n Smoke said that doesn't stop younger teens from trying to buy one.
"On the daily, I turn down anywhere from about 10-15 underage people," said Roque Munoz with Exotic KC Vape 'n Smoke.
So high-schoolers are buying them online or from older friends, and every single school district in the metro is noticing.
"Within the community -- and Park Hill is no different than any other school district -- we are seeing an uptick in the amount of students that are vaping," said Josh Colvin with Park Hill School District.
Unlike traditional cigarettes, policing kids who are vaping is a challenge.
"Kids can put it in something as simple as a little small pouch pocket on the side of their pants," Munoz said.
And a puff off a Juul delivers more nicotine than a traditional cigarette. Although often seen as a safer alternative to smokes, vaping is anything but.
Most metro schools discipline vaping as a tobacco violation. A first offense can lead to detention or in-school suspension. But second and third offenses, depending on the situation, can lead to expulsion from school.
Experts are urging parents to talk openly with teens about vaping before their high school career goes up in smoke.