This is an archived article and the information in the article may be outdated. Please look at the time stamp on the story to see when it was last updated.
KANSAS CITY, Mo. — New allegations are coming to light about an embattled doctor who spent six years treating young patients at Children's Mercy Hospital.
Mark Hoeltzel is facing a criminal investigation after getting his medical license suspended in Michigan.
Now, Children's Mercy Hospital is investigating the history of Hoeltzel. The pediatric rheumatologist worked at the hospital between 2007 and 2013. Before that, the doctor faced allegations of sexual misconduct and was forced to take a "boundaries class."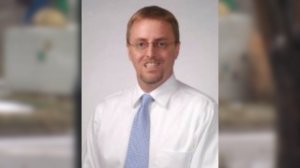 "There are those relationships that are formed between someone with a position of power and someone who trusts them. Unfortunately, that type of power dynamic is the perfect condition for somebody to be taken advantage of," said Jessica Agnelly, associate attorney with the Wendt Law Firm.
Agnelly is a personal injury attorney who handles a lot of cases related to sexual harassment. She's not directly involved in Hoeltzel's investigation but said  situations like it have a common thread.
With the current climate and ongoing "Me Too" movement, there's growing awareness of how to recognize when a person in power is taking advantage of a trusting relationship.
"I always say that if you have a gut feeling or reason to believe that something's happened — when it comes to a child, a child cannot consent to anything," Agnelly said. "So when it's a child, it's a no-brainer. You make that report because you'd rather be safe than sorry."
The state of Michigan used evidence from two instances to suspend Hoeltzel's medical license. In both instances, there were allegations of flirtatious and suggestive conduct, including text message and email exchanges with patients.
Hoeltzel is not yet facing criminal charges, but the allegations in Michigan are now prompting Children's Mercy to do a thorough review of his interactions with patients in Kansas City.
One former patient said she now questions her own interactions with the doctor.
The young woman, who asked not to be identified, said she grew close with Hoeltzel in her teen years. But at a few points, the message exchanges seemed to go too far. He invited her to come visit in Michigan and repeatedly asked for pictures of her.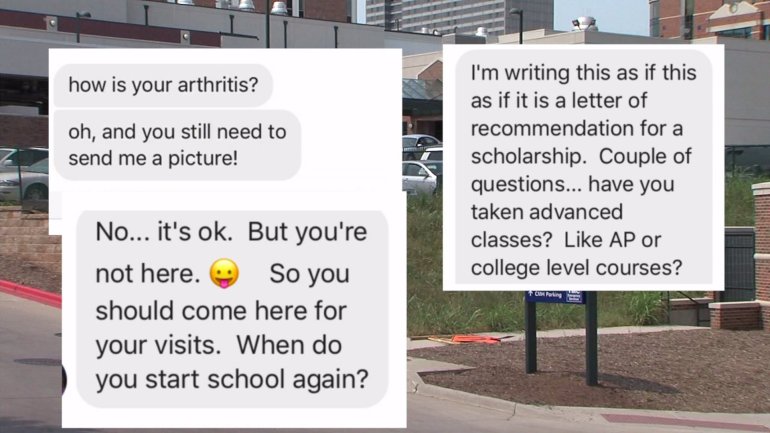 "I just want other girls to step up now because clearly he was abusing his power," she told FOX4. "I just worry he was like this with other girls, and they were scared to come forward because they trusted him."
Agnelly said that kind of self-doubt is extremely common in victims. The best thing to do is report any concerns to authorities so it can be investigated.
"Even if you believe statute has run for criminal charges, you have to make that report because there has to be documented evidence of a violation of this person," Agnelly said. "When somebody's hired on to a facility and there's no paper trail of what's happened in the past, that facility may have an out later and say, 'Well, we didn't know. There's nothing to suggest in the records there was something wrong with this person.'"
The former patient who spoke with FOX4 admitted she blew off some of the messages from Hoeltzel at the time and tried to see past the innuendos. But following the allegations that surfaced this week, she has no doubts of his intentions.
"Seeing this happened with other patients, I honestly don't want him near another pediatric patient ever again," she said.
Children's Mercy sent a letter to Hoeltzel's former patients to make them aware of the case. The former patient FOX4 talked with said she plans to turn over all message exchanges to Children's Mercy to assist in their investigation.
Attorneys caution to never sign anything from a location where an offense occurred because that could potentially give away rights before you have a change to pursue any kind of legal action.