This is an archived article and the information in the article may be outdated. Please look at the time stamp on the story to see when it was last updated.
KANSAS CITY, Mo —  A stem cell transplant shows promise for reversing disability in people with multiple sclerosis or MS.  A Shawnee woman wants to have that transplant, but says so far, her insurer is standing in the way.
Multiply your worst fatigue by 10.  That's how Lori Carter says she feels because of MS.  Physical therapy is aimed at helping her keep moving.   She's had three relapses this year.
"Miserable.  There's no other word for it really.  I'm limited when I can leave home, when I go do things," said Carter.
Carter says she doesn't benefit from or can't take standard MS drugs.  She believes her best hope is a stem cell transplant offered by Dr. Richard Burt at Northwestern University in Chicago.    Patients' own stem cells are removed.  They get low-dose chemotherapy to turn down the immune system activity.  In MS, that system attacks the sheath around nerve fibers.  After the chemotherapy, patients get their own stem cells back.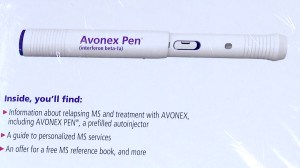 A study published in January in the Journal of the American Medical Association found half of the patients had modest improvements in functioning in the two years of follow-up.
"It's not a guarantee, but it's happening.  The bottom line is it's working," said Carter.
Blue Cross and Blue Shield of Kansas City has initially denied Carter coverage of the $125,000 transplant, saying it's investigational.  But Dr. Burt tells FOX 4 that most insurers are covering it.  Carter has letters showing approvals for other patients, even some with other Blue Cross and Blue Shield companies.
"They've been kind enough and wise enough to approve this for other people.  I need 'em to do it for me," said Carter.
She has filed an appeal, and says the waiting is stressful.
"Problem is, we don't want me to lose any more function in my body.   I don't want to spend the rest of my life using a cane.  I can't stand the thought of that," said Carter.
Even if Carter gets coverage, there's no guarantee she'll get the transplant quickly.  The clinical trial is randomized, meaning some people get the transplant initially while others don't.
For more information on Carter's story, CLICK HERE.
Blue KC issued the following statement to FOX 4:
"At Blue Cross and Blue Shield of Kansas City (Blue KC), we are committed to the health and wellness of our members. Two of our primary responsibilities are to safeguard our members' health information and protect their privacy. Because of this, we cannot talk about the specifics of this, or any other, case."