This is an archived article and the information in the article may be outdated. Please look at the time stamp on the story to see when it was last updated.
DALLAS — Michael Sam Sr. spoke to a reporter at our sister station in Dallas, KDAF-TV to try to set the record straight about unflattering comments he made in a New York Times article.
His son, Michael Sam, revealed this week that he is gay.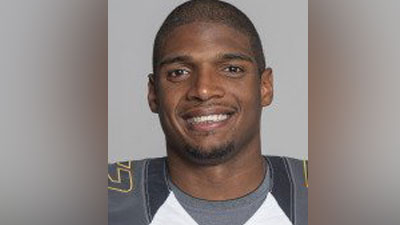 The former Mizzou football player was the AP  SEC Defensive Player of the Year, and helped Missouri earn a berth in the SEC title game by winning that league's eastern division championship. He is expected to be a middle round pick in this May's NFL Draft.
Sam came out to his parents over the phone this past week before he told a national audience.
His father then received national attention of his own for the less-than supportive comments he made to  a New York Times reporter.
From the comforts of his Dallas-area nursing home, Michael Sam Sr. spoke candidly to KDAF-TV about his son's game-changing announcement.  He said he spoke to his son on the phone and told him he was proud of him.
"I applaud him for being courageous for what he done," said Sam Sr.
Sam Sr. said his conversation with the New York Times was taken out of context.
"It was on the phone, and I was just being talkative and they took the words, twisted them," he said.
The Times reported Sam said he didn't approve of his son's lifestyle.
"I didn't say it like that. I said me and my brother are from the old school generation and being that Deacon Jones back then, turn a page, because what he did, Michael Sam is going to go further. It's going to be a new era. That's what I meant. Not that Deacon Jones must be turning over in his grave. No," he said.
He said his son read the article and admitted he was hurt by it.
"I did not say those things., the way they came out. And to my son, you're trying to hurt him or cause chaos, a wedge between me and him will not happen," Sam Sr. said.