This is an archived article and the information in the article may be outdated. Please look at the time stamp on the story to see when it was last updated.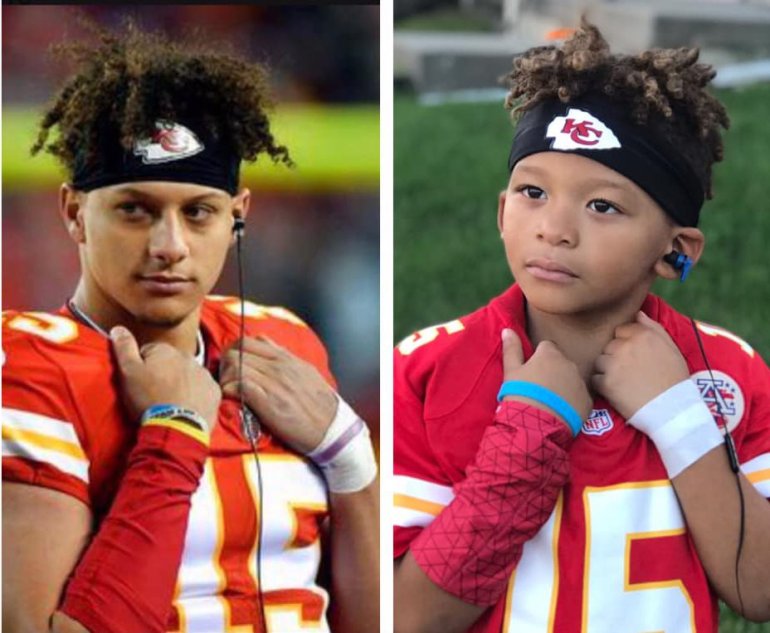 LIBERTY, Mo. — A 6-year-old who went viral for his adorable Patrick Mahomes costume got a pretty special treat on Halloween.
Jaxson Proctor and his mom Timeka Proctor are big Chiefs fans. So many people said the first-grader looked like the Chiefs quarterback, it became an obvious Halloween costume.
"Once everyone told him he looked like Mahomes, it was Mahomes from there," his mom said.
His mom's posts on social media have been liked and shared hundreds of time. Mahomes himself even retweeted the tweet she posted comparing the two.
But the Chiefs star didn't stop with a retweet. On Halloween, Jaxson dressed as his favorite quarterback for school. Then he got an autographed football from Mahomes delivered to his classroom!
"Awesome costume!" the football reads along with Mahomes' signature.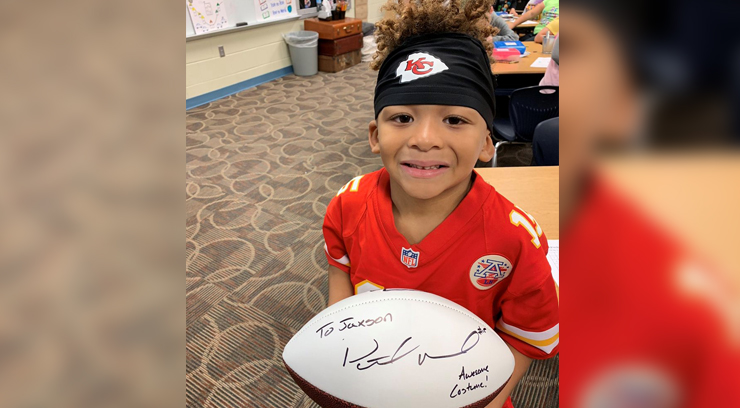 Previous coverage: