This is an archived article and the information in the article may be outdated. Please look at the time stamp on the story to see when it was last updated.
KANSAS CITY, Mo. -- Food stamps are supposed to help people in need. But according to Missouri State Auditor Nicole Galloway, they're being used by people who are in jail and even the dead.
Galloway looked at the program now known as SNAP for 18 months and found more than $16 million worth of possible fraud.
More than 800,000 people in Missouri have EBT cards through the Supplemental Nutrition Assistance Program. But not everyone using them is supposed to have them.
"I have seen it. A lady once came to me at a store and she said, did I want to buy a card?" Carmen Mendez explained.
Missouri's Department of Social Services, which administers the program in the state, was alerted to suspicious activity 51,000 times over an 18-month period. But that department only investigated five of those claims.
"The department ignored red flags and did not follow up on important warning signs," Galloway said.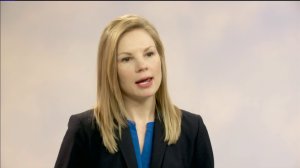 Galloway found 3,668 cases where the cards were being used months after people died, and 2,358 EBT cards were somehow being used by people who were in jail.
"We even found a case where the recipient was incarcerated at the time he applied for and received benefits," Galloway said.
Her investigation found 170,000 transactions of Missouri EBT cards were done out of state for more than 90 days at a time, indicating  users likely no longer live in the state.
Galloway thinks the issue can be curbed with better data management. The Department of Social Services said it hopes to submit a RFP in 2020 and  "continues to review processes and institute appropriate program improvements."